by
John W. Mitchell
, Senior Correspondent | May 29, 2017
From the May 2017 issue of HealthCare Business News magazine
Anyone in the medical device industry who has attended a trade show in the past few years is acutely aware of the new standards in performance.
Factors such as interoperability, security and big data application are the new expectations to serve customers and patients.
As a result, the once dowdy infusion pump has emerged smarter, safer and more interactive.
Another factor to consider is that representatives of the OEMs told HealthCare Business News that they have incorporated cybersecurity into their infusion pump platforms.
"That's the biggest question we get: How secure are you guys?" says Mike Golebiowski, vice president of marketing, automation and infusion systems at B. Braun Medical. The prevailing attitude among the OEMs is that they never assume they have reached a secure state where hacking is not a threat. Constant vigilance to avoid complacency is now the industry standard.
"We ... recognize that there is no such thing as 100 percent secure," says Nicole Wilson, RN, MSN, CPHIMS, manager of clinical marketing for Alaris Integrated Solutions at BD. "As systems evolve [there are] vulnerabilities that may be identified and we consider you a partner in this process. We support coordinated vulnerability disclosure and incident response."
Golebiowski echoed this sentiment.
"I don't think [any OEM] should be completely confident," he said. "The better question is, how quickly can your organization react when a threat is identified? We've already made security enhancements in our [latest] software."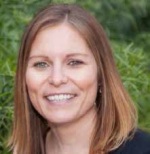 Wireless connectivity
Alaris has invested heavily in smart, wireless connectivity. "We have 168 hospitals live house-wide with bi-directional connectivity between our infusion pumps and leading EMRs," says Wilson. "Alaris is the only infusion pump vendor that has customers live with both large-volume pump and syringe module interoperability."
Bi-directional capability, she added, provides extensive safety of infusion administration and accuracy of documentation. This interoperability provides bedside safety with features that reduce manual programming key presses and inherent errors.
There are other Alaris safety features, including Auto-ID, which captures drug information from medication label bar controls. This, Wilson says, is a good option for hospitals that are not yet ready for interoperability with EMR systems. The platform also offers unauthorized user lock-out and tamper-proof detection. Another feature is minimum and maximum dosing parameters along with a monitoring feature for respiration to reduce risks during opioid infusions.