From the June 2017 issue of HealthCare Business News magazine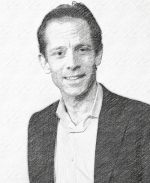 •
Improved integration within the broader health continuum.
With an aging population and the continuing rise in multiple chronic and complex diseases, molecular imaging's high detail and qualitative results will play a key role in transforming population health. Population health management requires more integrated and interdisciplinary approaches, and as clinicians look to implement more preemptive and definitive treatment programs, they will require access to integrated, comprehensive data on the patient's diagnostic history, not just an image.
Nuclear medicine and molecular imaging will continue to advance and develop as an integral part of radiology and diagnostic imaging, expanding to bring physicians one step closer to personalized care. Despite its significant growth in past years, the opportunity for further innovation and growth remains, continuing to maximize nuclear medicine's value and impact.

Quality remanufactured Certified Centrifuges at Great prices! Fully warranted and backed by a company you can trust! Call or click for a free quote today! www.Centrifugestore.com 800-457-7576

About the authors: Kees Wesdorp, Ph.D., is the business group leader, Diagnostic Imaging at Philips. Kirill Shalyaev, Ph.D., is the business leader, Advanced Molecular Imaging at Philips.
Back to HCB News