by
Lauren Dubinsky
, Senior Reporter | August 14, 2017
From the August 2017 issue of HealthCare Business News magazine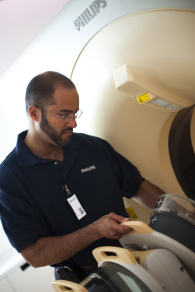 "The OEM that recognizes that in-house teams are a chosen path of many health care organizations and works with the in-house engineers to provide shared service support and tools will ultimately have a stronger service partnership," says Rob Stevens, general manager of imaging systems customer services at Philips.
The company's RightFit Service Agreement Support or Assist offers secondary support to in-house teams as well as on-demand support and service that complement agreements with an ISO.
"Helping in-house teams to optimize operational and clinical pathways and care delivery [as well as] reduce variation and waste avoids complications and can help improve the patient and clinician experience," adds Stevens.
Beyond imaging
The major imaging manufacturers are not the only companies taking a more customizable approach to service contracts. Other companies include Dräger, a vendor for patient monitors, ventilators and surgical lights, and Getinge, a vendor for anesthesia machines, patient monitors and medical beds. Each describe a similar evolution taking place in their own service agreements.
"We take a partnership approach with hospitals to provide a service plan that is right for their particular situation and capabilities," according to a Getinge spokesperson. That involves a menu of training programs, extended warranties and service contracts that include options pertaining to labor, parts and training.
"Over time, Dräger technicians develop very close professional relationships with their counterparts in hospital biomed or clinical engineering," says Joe Phelan, director of field service at the company. "The Dräger tech is looked at as the expert resource as hospitals begin a process of going in-house."
That can vary from watching the Dräger technician perform preventive maintenance work to phone conversations in which they walk the in-house engineer through an issue.
"This relationship becomes a challenge between aiding a customer in need and driving our own business model which relies on us performing the work for a fee," says Phelan. "In extreme cases, this desire to take device work in-house can lead to the outright recruitment of the local OEM technician, especially in those cases where a strong, almost personal, relationship exists."