From the September 2017 issue of HealthCare Business News magazine
Several factors are important when evaluating CBCT systems, including:
Image quality
– Orthopaedic injuries can be subtle. CBCT systems can offer differences in image quality, so it's important to view images from multiple suppliers before making your selection. A precise diagnosis requires that the quality of CBCT images be at least as good as a traditional CT exam, and some CBCT systems offer even more detailed images.
Large field of view
– CBCT systems can differ in the amount of anatomy that is captured in a single scan. For example, you will want to make sure the system is capable of capturing the tripod of the foot to make an accurate diagnosis.

KA Imaging's Reveal 35C detector, currently available as an upgrade solution in the US and selected geographies, can now be sold in the European Union. The detector recently obtained the CE Mark. Contact us at sales@kaimaging.com to book a free demo.

Ability to capture weight-bearing exams
– This capability is critical to the diagnosis of many orthopaedic conditions, so the ability to view anatomy under load is an important advantage.
Radiation dose
– Evaluating dose is always important. A CBCT extremity scan should deliver approximately 5 to 40 μSv, as compared to an extremity MDCT scan that delivers approximately 30 to 160 μSv.
Reduced image scatter
– Advanced scatter and metal artifact correction algorithms enhance visualization. Specialized software allows surgeons to see metal implants in an area without degrading visualization of bone or soft tissue.
Accessibility
– We selected a system with a door that opens to allow patients to easily walk into the system's imaging area. Other systems require patients to step up and into an opening in the unit, which can be difficult for patients with an injury.
Speed
– Our system has a large-area detector that can capture a 3-D image in a single rotation, which takes only 25 seconds. Image processing time is about four minutes. This allows us to achieve an efficient workflow with minimal patient wait times.
Deploying the system
Our CBCT system can be installed in a day. Its compact size allows it to fit nicely into an exam room. The system can be plugged into a standard electrical outlet and does not require special wiring. Our technologists report that the CBCT system is even easier to use than a digital radiography system. Ease of use is important because it simultaneously reduces training time and increases productivity and workflow. In a busy orthopaedic practice, this is an important asset.
Cone beam CT technology is a relatively new modality, but it's easy for us to obtain prior authorization for the exam or a retrospective authorization after the exam. The process is the same as getting authorization for MR or CT scans.
When evaluating any new purchase, achieving a reasonable return on investment is important. While we implemented the system to enhance patient care, the CBCT system also generates revenue for the practice and allows us to bill for imaging exams that would otherwise be referred out to other facilities.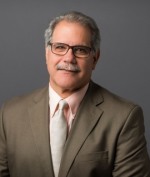 On-site imaging delivers benefits for both physicians and patients. Advances in CBCT technology make it possible for orthopaedic practices and other imaging services providers to capture and view exceptionally high-quality images at a reasonable cost. And patients gain greater convenience and the potential for faster diagnosis and treatment.
About the author: Dr. John R. Gleason is the co-president of Resurgens Orthopaedics in Atlanta.
Back to HCB News