Union Hospital in Ohio achieves two-way smart pump EHR integration
by
Lauren Dubinsky
, Senior Reporter | September 08, 2017
Health IT
Infusion Pumps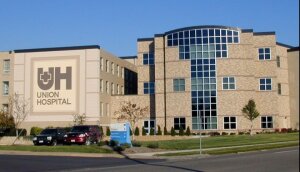 Union Hospital in Dover, Ohio recently integrated its ICU Medical infusion pumps and MEDITECH EHR using Iatric Systems' Accelero Connect.

According to a KLAS report released this year, only a small number of U.S. hospitals have achieved two-way smart pump EHR integration. In addition, no other pump vendor aside from ICU Medical has integrated its products with an EHR using third-party middleware.

"Only a small percentage of hospitals have implemented it because it's a complex project, and there are a lot of moving parts," Jeff McGeath, senior vice president of software solutions at Iatric Systems, told HCB News.

A hospital needs to have executive-level support for the project, and departments, including pharmacy, nursing, clinical informatics, IT and biomedical engineering, need to be on board. Fortunately, Union Hospital had a strong multidisciplinary team to lead the project.

The hospital must have a robust wireless network already in place, as well as smart pumps that are capable of integration. The clinicians also need to come to an agreement on best practices for IV medication administration, such as on which weight measurement should be used for weight-based dosing.

"If you're a pharmacist, nurse, or physician, you know how long it can take to discuss and come to consensus on those types of decisions," said McGeath. "There's also a ton of detailed testing that has to take place in order to succeed. Add this all up, and it easily becomes a 9-plus month project to execute successfully."

Accelero Connect is the only medical device integration solution on the market today that has successfully integrated smart pumps with a hospital's EHR, according to McGeath. The only other vendors that integrate the technologies are the EHRs themselves including Cerner and Epic.

Two-way integration enables the infusion pumps to be automatically programmed with validated medication data in the EHR. The medication administration data can also be automatically documented in the patient's EMR.

ICU Medical also offers its MedNet software, which allows hospitals to create a drug library that can automatically connect to its infusion pumps to enforce hard or soft upper and lower limits by drug type. Clinicians have access to MedNet Performance Reports to view the hospital's infusion practices.

"We are thrilled with what we've accomplished with ICU Medical and Union Hospital," added McGeath.
You Must Be Logged In To Post A Comment
Registration is Free and Easy.
Enjoy the benefits of The World's Leading New & Used Medical Equipment Marketplace.
Register Now!