Why radiology must embrace artificial intelligence, not fear it
by
John W. Mitchell
, Senior Correspondent | September 27, 2017
Health IT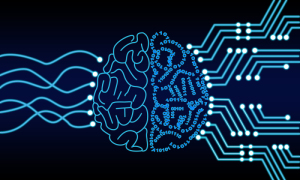 In a SIIM webinar on Thursday that was at times blunt and always passionate, Dr. Paul Chang, FSIIM a radiologist and informatics expert said that the anxiety radiologists might feel about big data and artificial intelligence (AI) making them obsolete is overblown.

"If you are part of the group that is terrified by this, don't be," he told HCB News in an interview following a webinar titled "Leveraging IT to Optimize Quality in Radiology." Chang is vice chair, Radiology Informatics; medical director, Pathology Informatics and medical director, Enterprise Imaging at the University of Chicago. "You should jump on the bandwagon now because AI is going to help you be more efficient at what you are good … and help you do the stuff you don't like doing, or where you can make a mistake."

According to Chang, before the current shift to value-based health care purchasing, imaging was the main revenue center for hospitals. But with the shift to bundled payments and population wellness management contracting, radiology is evolving as a cost center.

"That's not a bad thing," he said. "Look at IT – it's a cost center … but we do fine on our budget."

This, he said, is due to what IT and informatics can do to help both hospital administrators and physicians achieve through imaging goals that are important to them, better quality and safety. To accomplish this, imaging informatics need to harness the power of big data, and its applied AI to be more efficient.

Chang made the case that radiologists and their informatics support team should view quality as a "floor mat" to convince administrators to roll out AI in their clinical settings. He offered an analogy that when buying a car, no one wants to pay extra for floor mats – those should come free. But, Chang said, people understand they will pay for better quality and safety, (efficiency, or floor mats) if those things are rolled into the overall cost of the investment.

He gave several examples during the SIIM seminar of how the University of Chicago Medicine obtained better outcomes and safety by improving efficiency through informatics and AI.

"As a radiologist, I used to hate calling down to the ER," he said. "I had to stop what I was doing …wait while someone found the attending ER doctor I needed…but if I saw something on an image that might kill the patient in six months like a lung nodule, then I had to make sure the ER doc knew about it, to make a notation in the medical record for a follow-up."

He said that this process has now been automated at his facility through informatics and it's done without human intervention.

You Must Be Logged In To Post A Comment
Registration is Free and Easy.
Enjoy the benefits of The World's Leading New & Used Medical Equipment Marketplace.
Register Now!