PARK CITY—Nov. 10, 2017—Sentient Lasers, the leading pre-owned aesthetic laser company that buys, sells, warranties, and provides service contracts for aesthetic lasers and devices, announced today its partnership with Georgia-based TheLaserTrader.com. TheLaserTrader.com is one of the first pre-owned laser distributors to adopt Sentient Lasers' Blue Dot Certification to ensure quality, longevity, transparency and safety for aesthetic lasers and provide customers with equipment they can trust.
TheLaserTrader.com is a doctor-to-doctor source for medical lasers, providing laser and IPL services to more than 10,000 medical professionals worldwide. The company's mission is to deliver excellence in the laser marketplace, striving to exceed customer expectations with an unmatched level of professionalism when serving the medical community. TheLaserTrader.com offers customers the opportunity to buy or sell pre-owned lasers and provides purchasers with warranty and training to ensure they get most out of their laser during the length of its lifecycle.
Sentient Lasers' proprietary Blue Dot Certification is a 20-point inspection created to ensure quality, longevity, transparency and safety for aesthetic lasers. As the first ever certification offered in the aesthetic laser industry, Blue Dot Certification is designed to set a standard, guaranteeing that customers receive the best and safest product, following a rigorous refurbishing process.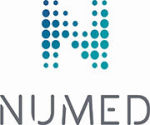 Numed, a well established company in business since 1975 provides a wide range of service options including time & material service, PM only contracts, full service contracts, labor only contracts & system relocation. Call 800 96 Numed for more info.

As part of the collaboration, every Blue Dot Certified aesthetic laser sold through TheLaserTrader.com is sent through a rigorous 20-point inspection and refurbishing process that meets both Sentient Lasers and TheLaserTrader.com's standard for quality, longevity, safety, and clinical efficacy. Sentient Lasers also offers all TheLaserTrader.com customers the opportunity to see the lasers and the full service and parts department via live video prior to making the purchase, giving customers the peace of mind that the equipment they invest in is warrantied and guaranteed to be up to manufacturers' specifications.
"We spent a lot of time looking for a partner that offers the high caliber of customer experience that Sentient Lasers does with its Blue Dot Certification," said Ryan Haller, Co-Owner of TheLaserTrader.com. "With an in-house repair facility and a knowledgeable engineering department, Sentient Lasers provides the highest standards for repair and refurbishment of aesthetic lasers, and equips platforms like TheLaserTrader.com with the confidence that their customers are getting the quality of products and service they deserve."