by
Lauren Dubinsky
, Senior Reporter | January 05, 2018
Corindus Vascular Robotics Inc. and Mayo Clinic announced plans on Tuesday to initiate a preclinical study investigating remote robotic treatment for percutaneous coronary intervention (PCI), also known as telestenting.
"The challenge of access to care is a truly global issue," Mark Toland, president and CEO of Corindus, told HCB News. "Countries such as China and India represent a major opportunity for remote robotics to reduce time to intervention for patients. Even in the United States, 20 percent of the population lives more than 60 minutes from a PCI-capable center."
The study will assess whether telestenting would allow interventional cardiologists to conduct procedures from almost any location. If the results are positive, that would enable patients around the world who currently don't have access to PCI to undergo the procedure.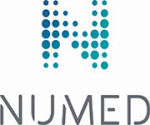 Numed, a well established company in business since 1975 provides a wide range of service options including time & material service, PM only contracts, full service contracts, labor only contracts & system relocation. Call 800 96 Numed for more info.

Corindus' second-generation vascular robotics system — CorPath GRX — will be used for the study. The
FDA cleared the device
in October 2016 to be used for robotic-assisted PCI procedures in the cardiac cath lab.
During the procedure, the interventional cardiologist sits in a radiation-shielded workstation to remotely guide catheters, stents and guide wires. This eliminates the need for the physician to wear heavy lead protective equipment, which has been linked to musculoskeletal injuries.
In March, CorPath GRX was used to transmit a robotic-assisted PCI procedure
live from Fu Wai Hospital
in Beijing to over 8,000 attendees at the China Interventional Therapeutics Conference. This was actually the first installation of CorPath GRX outside of the U.S.
"Current barriers to telestenting include connectivity and addressing emergency scenarios," said Toland. "We plan to address these in order to ensure that telestenting matches the safety standards of traditional PCI."
The Leona M. and Harry B. Helmsley Charitable Trust gifted a $3.3 million grant to support the first step of the multi-phase, multi-year study. PCI will be the initial focus, but they eventually plan to also study the use of telestenting for treating endovascular disease and stroke.