Philadelphia, January 17, 2018 – Elsevier, the information analytics business specializing in science and health, and part of RELX Group, today announced that it has acquired Via Oncology, a Pittsburgh, Pennsylvania-based company that provides decision support and best practices in cancer care management. A former subsidiary of UPMC, one of the nation's leading integrated healthcare delivery and financing systems, Via Oncology helps cancer centers demonstrate the value of their care to patients, referring physicians and payers by developing and implementing clinical pathways in collaboration with its network of more than 1,500 US cancer care providers.
Via Oncology's Via Pathways is evidence-based proprietary content developed by committees composed of leading oncologists that forms the basis of clinical algorithms covering 95 percent of cancer types treated in the US. This content is deployed to physicians and their staff at the point of care through the Via Portal, a patient-specific decision support tool that is integrated with the electronic medical record and provides seamless measurement of adherence.
Story Continues Below Advertisement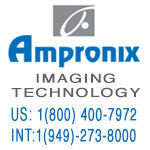 Special-Pricing Available on Medical Displays, Patient Monitors, Recorders, Printers, Media, Ultrasound Machines, and Cameras.This includes Top Brands such as SONY, BARCO, NDS, NEC, LG, EDAN, EIZO, ELO, FSN, PANASONIC, MITSUBISHI, OLYMPUS, & WIDE.

"Cancer centers need to provide evidence-based care, reduce variation and manage care consistently across settings," said Kathy Lokay, President and CEO of Via Oncology whose Via Pathways were developed at UPMC Hillman Cancer Center in 2004 and commercialized in 2009. "With its resources and world-class content, Elsevier will be able to add more complex logic capabilities and systems integration into Via Pathways to enhance the value and expand usage in the US and globally."
Via Pathways addresses more than 2,000 unique patient presentations, including expert-defined clinical algorithms and specific recommendations for all significant aspects of cancer care. Additional services provide nurse triage and tracking of symptoms, cost information analytics used by oncologists and their patients in shared decision-making, quality reporting, and medical home tools for cancer centers.
"Elsevier's acquisition of Via Oncology accelerates our ability to support not only the referential needs of caregivers but also the workflow needs of clinicians," said Dr. John Danaher, President of Clinical Solutions, Elsevier. "Clinical pathways integrated into the electronic medical record are key to pushing dynamic, authoritative content at the point of care. Now we can further support healthcare professionals to improve clinical outcomes through evidence-based care. We are pleased to welcome Via Oncology to Elsevier and look forward to serving those healthcare professionals dedicated to cancer treatment."
| | | | |
| --- | --- | --- | --- |
| | Pages: 1 - 2 - 3 | >> | |