by
John W. Mitchell
, Senior Correspondent | June 04, 2018
From the June 2018 issue of HealthCare Business News magazine
It's only a matter of time before any hospital or clinic is faced with the daunting task of swapping out capital imaging equipment weighing several tons.
These operations can require breaking massive holes in the walls, and if they're not done right, the space made to transport equipment can leave lots of room for other things too – like costly mistakes.
"Sometimes the choreography involved can be wild," Brian Leiser, ACHE, zone vice president, BC Technical Inc. told HealthCare Business News. A former Marine who started in the business as an engineer 18 years ago, his company both direct contracts and performs work for OEMs. "Some folks think it's just another piece of equipment, and they'll figure it out, but it's always a complex process."
As a case in point, Leiser described an install/deinstall project that stands out in his mind as a prime example of the usual challenges, with a few zingers lumped in for good measure.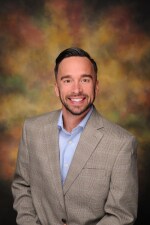 "[The client] had to spend money or they were going to lose it by the end of the fiscal year," he said. "So, they had to buy and install the equipment very quickly." Where Leiser normally recommends a lead time of 90 days, this job would be compressed into six weeks.
The clinic, which was operated by a physician in rented hospital space, was replacing a PET-only system with a PET/CT on the fifth floor.
"The new equipment coming in was much larger," Leiser explained. "So, how can we get this in? The elevators wouldn't work. The only way we could do it was to cut a hole in the side of the building and crane the equipment up and push it through in pieces."
All this required review and approval from the state, the owner of the building and engineers. Roads had to be blocked to get the crane on site, hospital parking lots had to be closed and, as with most installs, a local construction crew was needed to get the room ready.
If all that wasn't complicated enough, an initial meeting with the hospital engineer revealed that the floor would not support the incoming PET/CT, so a very heavy steel plate had to be fabricated off-site, craned into the building and bolted onto the structure to disburse the weight across two floor beams.
"Now the power is different, the HVAC is different, flooring and walls are different. Plus we have to fix the 10 by 20-foot hole in the side of the building five floors up. And all this is happening at once. On top of this, in an area that doesn't get much rain, it started raining on us," Leiser recalled with a laugh.