NEW YORK, NY and RA'ANANA, ISRAEL (July 25, 2018) - Mount Sinai Health System (MSHS) and Novotalk, Ltd., today entered into an exclusive joint venture agreement to commercialize innovative speech and language solutions to address the therapeutic need of patients with speech impairments in the United States and Canada. Approximately 1.5 billion people globally feel the burden of voice, speech, or language impairments. In most cases, the condition severely affects their ability to communicate freely, achieve professional goals, start a family, or simply express themselves.
The first product to be launched uses on-demand tele-therapy to provide a lifelong solution to people with chronic stuttering, which affects approximately 1 percent of the global population. This product is already commercially available to patients in Israel through Novotalk's partnership with Hadassah Medical Center in Jerusalem, a prestigious university hospital and the leading stuttering therapy center in Israel.
The Novotalk products are expected to launch in the New York metropolitan area in the fourth quarter of 2018 and will be rolled out to other states shortly after. Mount Sinai's clinical teams will provide oversight and quality guidelines for the provision of the services.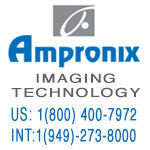 Special-Pricing Available on Medical Displays, Patient Monitors, Recorders, Printers, Media, Ultrasound Machines, and Cameras.This includes Top Brands such as SONY, BARCO, NDS, NEC, LG, EDAN, EIZO, ELO, FSN, PANASONIC, MITSUBISHI, OLYMPUS, & WIDE.

"Mount Sinai aims to advance breakthroughs that benefit patients. We look forward to expanding Novotalk's proven capabilities in delivering on-demand tele-therapy to our clinical setting, so that we may better serve our patient population," said Erik Lium, PhD, Executive Vice President of Mount Sinai Innovation Partners.
"Mount Sinai is associated with clinical excellence, quality of care and innovation. Adapting our technology and therapeutic approach to the North American market, with the professional guidance Mount Sinai brings to the partnership, will allow Novotalk to introduce field-tested solutions to the populations we serve while reducing the economic burden of care," said Zohar Beeri, Chairman and Chief Executive Officer of Novotalk.
As part of the partnership between MSHS and Novotalk, Dr. Lium will join the board of Novotalk, Inc., while Bruce Darrow, MD, PhD, Chief Medical Information Officer for MSHS, will be added to the advisory board of the company. In addition, Mount Sinai Ventures has decided to make a financial investment in Novotalk, following due diligence and competitive market analysis.
About Novotalk (www.novotalk.com)
Founded in 2014 and headquartered in Israel, Novotalk is a startup company that develops on-demand (asynchronous), self-directed speech and language tele-therapy solutions, which allow those with speech impairments to learn, practice, gain and maintain comprehensible speech remotely, independently and discretely. Novotalk's first commercialized product is a patent-pending, web-based and mobile application that provides self-directed speech therapy and training to people who stutter. Those who use Novotalk regularly experience fluent speech which may be a life-changing experience.