SVSR Inc. announces release of certified Siemens Horizon PET/CT coach
Press releases may be edited for formatting or style
| September 07, 2018
Parts And Service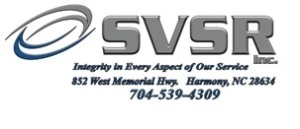 Harmony, North Carolina – September 4, 2018 – ISO 9001:2015 Certified, SVSR INC. (www.svsrinc.net) a leader in manufacturing, refurbishment and repair of specialty vehicles announced today that they have completed a new Certified Siemens Horizon PET/CT coach. The new trailer is TR Arnold certified, California approved and received stellar test results from Siemens at the Siemens approved test track, which measures structural, vibration and durability.

"Our customer, Insight Health Corporation, specified Siemens product line for our first build. I must say that working with Siemens on this project has been a wonderful experience from the first meeting to the final certification! Craig Kasulis, Project Manager of Research and Development, Siemens Medical Solutions, was courteous and professional throughout the entire process. This helps in working with the OEM's and staff to cooperate and get the installation completed in a timely manner with minimum issues possible to help OEM's provide the highest caliber product," Ronnie Taylor, President, SVSR Inc.

To accommodate the specifications for Insight Health Corporation the new trailer has many features including MERV graded filtration system, LED belly lights powered from 3 strategic locations and LED interior/exterior GREEN lighting. Starting with the Stanton Dynamics chassis, SVSR Inc. used Solicore interior walls which resist rust, rot and mildew and NUDO ceiling tiles that help eliminate dust. Along with designing the interior and exterior SVSR Inc. also chose to use close cell spray foam insulation which gives a higher R Value and better noise abatement. To maximize space there is a raised generator platform with electrical wiring to generator above the platform. This trailer meets hospital regulations nationwide and has been engineered to the highest standard in the industry along with offering many driver friendly features.

"After years of repairs and refurbishing coaches it was a natural progression to begin building coaches of our own. We knew it would be a tough market to break into because of the competitors we would face. We drew from years of experience in repairing coaches and before that my background in electronics, electrical, carpentry, and refrigeration, Eric's background in electrical, mechanical, bodywork, hydraulics, and carpentry and Vlastimir Todorovic joining SVSR Inc. as Senior Director of Engineering bringing 30 years of engineering experience with over 10 years of medical design only increases our confidence in the ability to build a superior product," Ronnie Taylor, President, SVSR Inc.

You Must Be Logged In To Post A Comment
Registration is Free and Easy.
Enjoy the benefits of The World's Leading New & Used Medical Equipment Marketplace.
Register Now!