An editorial by Robert J. Kerwin
In California, the Board of Pharmacy, which regulates matters pertaining to wholesaling of medical devices, is requiring sellers of medical devices who do not reside in California ("nonresident wholesalers") to have a wholesalers' license from their home state or else be subjected to a fine for conducting business in California without an appropriate license. This, despite the fact that many states do not issue medical device wholesalers' licenses.
Subdivision (h) of section 4161 of the California Business and Professions Code provides that "a nonresident wholesaler ... shall at all times maintain a valid unexpired license ... to conduct the business of the wholesaler ... in compliance with the laws of the state in which it is a resident."

Numed, a well established company in business since 1975 provides a wide range of service options including time & material service, PM only contracts, full service contracts, labor only contracts & system relocation. Call 800 96 Numed for more info.

IAMERS has raised concerns directly with the CA Board of Pharmacy about this practice because in many instances it is impossible to obtain a home state license if the home state does not have a wholesale licensing procedure. Although there are over 30 states with no specific "wholesaler" licensing program, the board has declined to suspend this practice of fining nonresident sellers of medical equipment for failing to meet the out-of-state wholesaler requirements.
The net effect of this California enforcement policy, if it continues to require a home state wholesaler's license, is that many medical device companies that have a principal place of business in a state other than California may be found in violation of applicable CA Board of Pharmacy regulations. When IAMERS raised this concern to the CA Board of Pharmacy, IAMERS was initially told that it was best for medical device companies to lobby their home state legislatures to seek implementation of a home state wholesale licensing program.
Such a recommendation, for a variety of reasons, is not really workable, or something which could be recommended. A subsequent conference with the CA Board of Pharmacy's executive director did not result in any relief.
Though not directly suggested, some sellers have begun to consider whether opening an office in California is a viable alternative, given the potential for multiple fines.
Could a regulation of this type (for which no alternative compliance solution is apparently possible) be inconsistent with the Commerce Clause which has long been interpreted to preclude states from passing legislation that discriminates against or excessively burdens interstate commerce?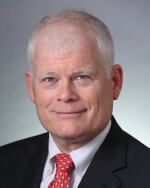 We are hopeful that our concerns are misplaced, but nonresident medical device sellers should be aware of the CA Bureau of Pharmacy's Out-of-State Wholesaler Requirements.
About the author: Robert J. Kerwin is general counsel for IAMERS, the International Association of Medical Equipment Remarketers and Servicers.