by
John R. Fischer
, Staff Reporter | February 05, 2019
The collaboration also builds upon a number of other partnerships orchestrated by Philips, including one with Sun Nuclear
to integrate
its suite of PlanIQ software into Philip's Pinnacle treatment planning platform, which is equipped with advanced automated tools for reducing the total time required to create IMRT or VMAT plans.
"As a leader in radiation oncology quality assurance, Sun Nuclear has developed a technology in PlanIQ that can determine, based on the patient's anatomy and location of the tumor, the lower limits of radiation that could be feasibly achieved for that patient's treatment," Todd Deterding, marketing director of radiation oncology solutions at Philips, told HCB News at the time. "This information easily integrates into our Pinnacle3 system to provide the best possible starting place for auto-planning in order to begin the process of creating a high-quality plan."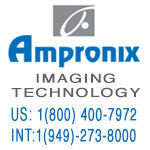 Special-Pricing Available on Medical Displays, Patient Monitors, Recorders, Printers, Media, Ultrasound Machines, and Cameras.This includes Top Brands such as SONY, BARCO, NDS, NEC, LG, EDAN, EIZO, ELO, FSN, PANASONIC, MITSUBISHI, OLYMPUS, & WIDE.

MIM Software, meanwhile, is the designer of MIM Maestro, a radiation oncology package that provides a set of oncology solutions for automating clinical workflow, including image registration, auto-contouring and dose evaluation.
In addition to this solution, it recently
got the go-ahead from the FDA
to launch its MIM SurePlan MRT software for molecular radiotherapy dosimetry, allowing clinicians to measure the absorbed dose from MRT for individual patients. Many are unable to perform this task due to the lack of available SPECT images and tools but may soon be able to with the continued growth of MRT applications.
"Its most common uses include treatment for neuroendocrine (Lu-177 Dotatate), thyroid (I-131 NaI), and pheochromocytoma/paraganglioma (I-131 iobenguane)," Aaron Nelson, M.D., chief medical officer of MIM Software, told HCB News at the time. "There are many others that are showing value, but aren't FDA-cleared, such as PSMA for metastatic castrate resistant prostate cancer."
Philips says its new found relationship with MIM Software goes hand-in-hand with its objective to bring together and offer the best solutions for fighting cancer.
"Developing partnerships in radiation oncology treatment planning is an important part of our strategy to ensure we offer integrated, best-in-class solutions to our customers," said Ermers. "By integrating leading partners into our ecosystem we're able to provide more efficient workflows to clinicians."
Back to HCB News