BELOIT, Wis. – February 5, 2019 – NorthStar Medical Radioisotopes, LLC, a global innovator in the production and distribution of radioisotopes used for medical imaging, today announced a corporate update highlighting the continued commercial progress of its RadioGenix System following U.S. Food and Drug Administration (FDA) approval in February, 2018. NorthStar's RadioGenix System is an innovative, high tech radioisotope separation platform indicated for use in producing the widely used medical radioisotope technetium-99m (Tc-99m) from non-uranium based molybdenum-99 (Mo-99).
"The 12 months since FDA approval of the RadioGenix System and domestic Mo-99 have been pivotal for NorthStar successfully executing on our carefully planned strategy for roll out into the commercial marketplace and advancing our commitment to provide the U.S. healthcare system with a reliable, domestic, non-uranium based Mo-99 supply for production of the important medical diagnostic imaging radioisotope, Tc-99m," said Stephen Merrick, President and Chief Executive Officer of NorthStar. "With the RadioGenix System on the market, NorthStar has commercialized the first innovative technology for production of domestic Mo-99 in nearly 30 years, and we continue to execute upon our carefully staged launch of the product. Every week, a significant and growing number of Tc-99m patient doses are dispensed using RadioGenix Systems and non-uranium Mo-99, with market uptake continuing to be strong and growing. The U.S. need for secure domestic Mo-99 supply was underscored recently, when RadioGenix Systems enabled our customers to provide Tc-99m for patients during a severe Mo-99 supply shortage incurred by multiple overseas production outages."
Story Continues Below Advertisement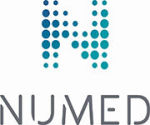 We offer full service contracts, PM contracts, rapid response, time and material,camera relocation. Nuclear medicine equipment service provider since 1975. Click or call now for more information 800 96 NUMED

Mr. Merrick continued, "We look forward to achieving significant success in the coming year as a fully sustainable, commercialized enterprise, with a focus to implement additional RadioGenix System enhancements and expand production capacity for non-uranium based Mo-99. Construction on our 20,000 square foot facility expansion in Beloit, Wis. is well underway, which we anticipate will more than double production capacity for Mo-99 Source Vessels upon completion and FDA approval. Additionally, we are working toward final validation of two state-of-the-art fill lines at our Columbia, Mo. facility that, pending expected FDA approval this year, will increase the number of Mo-99 Source Vessels we are able to ship weekly. We are further planning for the future by investing in additional Mo-99 production capacity and enhancements to the RadioGenix System, and we will provide updates on these plans as they progress. Finally, I want to recognize the tremendous job our partners at MURR have done to help ensure that Mo-99/Tc-99m is available for Radiopharmacies, HealthCare Providers, and, most importantly, patients."
| | | | |
| --- | --- | --- | --- |
| | Pages: 1 - 2 - 3 - 4 - ... | >> | |