by
Lauren Dubinsky
, Senior Reporter | June 10, 2019
From the June 2019 issue of HealthCare Business News magazine
Imaging informatics represents a new paradigm for achieving efficiency and value-based goals in the radiology suite. Enterprise imaging, workflow standardization and AI applications all have their role to play in bringing imaging informatics to the next level.
"Prior to two years ago, when we talked about imaging, we largely thought about the primary imaging departments and their related PACS systems [including] radiology, cardiology, endoscopy and ophthalmology," Michael Gray, a consultant specializing in the digital management and distribution of medical image data, told HealthCare Business News.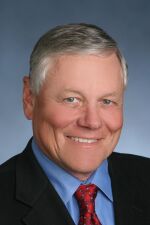 That all changed, according to Gray, when the need for a centralized architecture became evident. Rather than compartmentalizing data, "enterprise imaging" creates opportunities to streamline information and the way providers interact with it.

For those who need to move fast and expand clinical capabilities -- and would love new equipment -- the uCT 550 Advance offers a new fully configured 80-slice CT in up to 2 weeks with routine maintenance and parts and Software Upgrades for Life™ included.

"The word 'silo' has a negative connotation in healthcare because the ultimate goal is to ensure that the clinical information collected in one system can be reutilized in other systems, in order to provide the holistic clinical data that care providers need to ultimately improve patient care," said Dr. Luciano Prevedello, chief of imaging informatics at Ohio State University Wexner Medical Center. "Imaging Informatics can help organizations convert silos into important elements of the entire ecosystem."
Achieving this requires an integrated delivery network (IDN) in which medical images are universally available to every authorized user through a single point that is called the vendor-neutral archive (VNA). The electronic medical record (EMR) needs a navigator application so users can access the VNA and display the corresponding report.
Further complicating matters, said Gray, are all the medical images that are not in DICOM format, including images from surgery, wound care, dermatology and the emergency room. He has seen enterprise imaging, both from a practical and a philosophical perspective, expanding and evolving in steps.
"From the perspective of a consultant, such as myself, who largely has large IDNs as clients, there's a new trend every couple of years where they decide it's time to tackle the next thing," said Gray. "They had individual department PACS systems, they went to a VNA, went on to image-enable their EMR and then started looking at the complexity and the expenses related to managing all of these non-DICOM images."