by
John R. Fischer
, Senior Reporter | June 19, 2019
AAMI Exchange attendees gathered early Sunday morning in the grand ballroom at the Cleveland Convention Center for coffee, breakfast and a panel discussion entitled HTM and OEMs: Best Practices for Building Strong Partnerships.
Hosted by HealthCare Business News, the event put equipment maintenance under the microscope and took aim at best practices and useful tips for ensuring the two different groups can work efficiently together in the interest of reducing costs while maximizing uptime.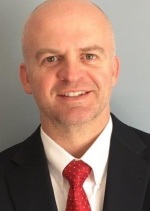 "We all have single alignments, and we're all trying to make sure we have the best outcome possible for patients. OEMs have that, as do you in the hospitals. That is the common goal," said Dave Karchner, senior director of marketing, operating room, service, and government solutions at Draeger. "We also are all focused on how we look at value-based care versus fee for service care. Then it comes down to how we can reduce costs as much as possible while balancing and maximizing at all times. Those are the main differences we're working through right now."
The other speakers included Michael Dowd, director of bioengineering at Montefiore Medical Center; Joe Haduch, senior director of clinical engineering services at the UPMC; and Christine Lippiatt, service manager for Cleveland/Toledo at Philips North America.
According to all four of them, communication is the prime directive. By nurturing stronger bonds and open, candid relationships between hospitals and their manufacturer partners, each side can understand the other's needs while also taking better advantage of the support each brings to the table.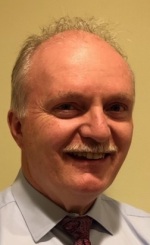 Transparency is key
Sharing the in-house biomedical perspective, Dowd said one way OEMs can help is by increasing access to training and sources for servicing, repairing and maintaining equipment.
"Some of these things are common sense; but it's been going on for many years, that there are some areas where we have issues getting service manuals," he said. "Another area is checklists. Having the OEM understand where our needs are and providing for them is really helpful to us."