by
John R. Fischer
, Senior Reporter | June 19, 2019
Karchner agreed, adding that the best way to facilitate such access is for providers to communicate their needs directly to the OEMs — not just at the time of purchase but when using the equipment too.
"Three, five, six years into use of the equipment, continue to provide feedback not only to your sales person but also to the product management team," he said. "We understand that providers have unique, individual needs. Communicate those needs to your OEM so we can work with you to make special arrangements, like a shared service offering, or even a tiered service where we provide parts proactively."
As tech evolves, so must partnerships
The discussion touched upon innovations, such as the use of predictive analytics for reducing the burden of preventative maintenance protocols. It also looked at whether or not the FDA could help standardize the OEM-HTM relationship.
Growing concern for the cybersecurity of medical devices was a topic that stirred particular interest among the panelists. Lippiatt described it as an area that is "ever evolving" between OEM and in-house HTM, and like other elements of these partnerships, they are often unique to individual organizations.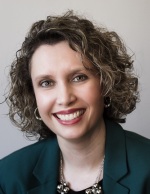 "We need to recognize what your concerns are and work together with you. That's going to include, during the purchasing process, doing an assessment of your security needs, through the installation and even following up through the lifespan of the product," she said. "It involves setting up patches and making this accessible."
Haduch agreed with that sentiment, adding that "OEMs need to provide HTM teams with easily accessible patch and/or update sites so [they] can monitor their current version of software against the most recently available software."
Defining value and packaging it into equipment purchases
While manufacturers and in-house service teams were in agreement throughout much of the panel, some fundamental challenges without easy answers were also addressed. For example, Haduch made the case that providers need to see greater profit derived from equipment investment, calling the existing business model "unsustainable" for the healthcare ecosystem.
"As operational margins shrink, capital dollars will become increasingly hard to come by," he said. "OEMs should deliver value-engineered equipment that will help boost provider margins through either significant and sustainable savings or increased revenues," said Haduch.