YARDLEY, PA / ACCESSWIRE / June 17, 2019 / Jubilant Pharma Limited (the company), a wholly owned subsidiary of Jubilant Life Sciences Ltd, announced today the integration of its radiopharmaceutical drug development and manufacturing business with its radiopharmacy business into a single global radiopharmaceutical brand called Jubilant Radiopharma.
Jubilant Radiopharma is one of the leading radiopharmaceutical manufacturers in the world and its products are used in the diagnosis, treatment and monitoring of various diseases. Jubilant Radiopharma will also operate the second-largest commercial radiopharmacy network in the United States. These radiopharmacies prepare and deliver radiopharmaceuticals for use in nuclear medicine, leveraging the company's radiopharmaceutical capabilities for end-to-end customer service.
Story Continues Below Advertisement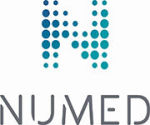 We offer full service contracts, PM contracts, rapid response, time and material,camera relocation. Nuclear medicine equipment service provider since 1975. Click or call now for more information 800 96 NUMED

"The Jubilant Radiopharma brand is driven by our strong vision of Improving Lives Through Nuclear Medicine on a global scale," said Pramod Yadav, CEO, Jubilant Pharma Limited. "The company will continue to invest in the development of new and novel products in the fields of diagnostics and radiotherapeutics enabling early and accurate diagnosis and treatment of disease, leading to better patient outcomes.
The company has been continuously building its infrastructure to support the long-term needs of its nuclear medicine customers and patients. This includes upgrading lyophilized and radioactive production lines, securing secondary suppliers of API and radiochemical product, and making significant investments into upgrading and expanding its radiopharmacy network. These initiatives ensure the availability and sustainability of its FDA-approved product lines.
"We will continue to expand the depth and breadth of our product portfolio by making significant investments into early- and late-stage product research and development," stated Toni Rinow, general manager of Jubilant Radiopharmaceuticals Division. "Jubilant Radiopharma is committed to providing nuclear medicine professionals, high-quality radiopharmaceuticals and dependable advanced technologies so they can focus on the care of their patients without having any concern about product quality and availability."
In parallel, the company will be expanding its U.S. radiopharmacy footprint to ensure even greater patient access to these vital diagnostic and therapeutic agents. "Having accesses to Jubilant's vast global resources has enabled us to significantly accelerate the execution of our long-term strategic infrastructure plan, specifically designed to provide improved nuclear pharmacy services, trusted quality and long-term reliability to our customers," stated Charles Conroy, general manager of Jubilant Radiopharmacies Division.