2. An Internet isolation platform can eliminate credential theft
, particularly those targeting physicians and other healthcare workers using webmail accounts. Any link in any email is isolated, alleviating email-based malware threats, including ransomware. While phishing itself is a dangerous intrusion, credential theft is another phishing danger that is a catalyst for even more serious attacks. An internet isolation platform can prevent sensitive user information — such as credentials of healthcare workers and physicians (including user names and passwords) that may lead to patient credit card and banking information, social security numbers, and other sensitive healthcare and patient data — from being entered into malicious web forms on phony phishing web pages.
3. Cloud deployment can support thousands of healthcare workers — no one is left behind:
A cloud-based internet isolation platform can support tens, even hundreds of thousands of users. As the number of users or traffic surges, an internet isolation platform must be able to scale and adapt. As a rule of thumb, any security platform that a healthcare organization deploys should be simple and provide a seamless user experience, and an internet isolation platform is no exception.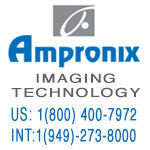 Special-Pricing Available on Medical Displays, Patient Monitors, Recorders, Printers, Media, Ultrasound Machines, and Cameras.This includes Top Brands such as SONY, BARCO, NDS, NEC, LG, EDAN, EIZO, ELO, FSN, PANASONIC, MITSUBISHI, OLYMPUS, & WIDE.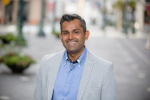 The current approach of blocking the bad is not working, and is failing the healthcare industry. It is impossible to trust anything on the internet, with thousands of new threats appearing every day. Zero trust internet is a new approach to security. Through internet isolation it can completely remove the threat of ransomware, malware, and credential theft from web and email attacks and other exploit methods, particularly those targeting physicians, healthcare workers and patients. As cyberattacks continue to rise, targeting those with the weakest defenses and the most to lose, today's internet isolation technology can provide peace of mind for both healthcare employees and patients.
About the author: Mehul Patel is the director of product marketing for Menlo Security.
Back to HCB News