ROSSLYN, Va.—The National Electrical Manufacturers Association (NEMA) published NEMA NU 1-2018 Performance Measurements of Single Photon Emission Computed Tomograph (SPECT), a Standard that provides a uniform and consistent method for measuring and reporting performance parameters of SPECT scanners. Included are updates for SPECT/CT system, pixelated detectors and a general edit of the entire document to improve readability.
The document has been updated in response to developments in the technology of the scanners, including:
Story Continues Below Advertisement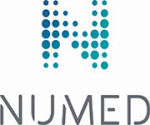 Numed, a well established company in business since 1975 provides a wide range of service options including time & material service, PM only contracts, full service contracts, labor only contracts & system relocation. Call 800 96 Numed for more info.

A measurement of detector characterization for pixelated detectors
Image quality metrics updated to accommodate iterative reconstruction
The co-registration accuracy between the CT and SPECT components of a hybrid SPECT/CT scanner
"NU 1-2018 addresses new technology in the SPECT arena, with objective comparisons for SPECT/CT systems and pixelated detectors, such as CZT," said Jean-Paul Bouhnik, Chief Physicist, Molecular Imaging for GE Healthcare. "Hopefully, this will facilitate the task to objectively compare scanners during the purchasing decision process and after delivery. It defines tests that ensure that a quality system has been delivered."
The National Electrical Manufacturers Association (NEMA) represents nearly 325 electrical equipment and medical imaging manufacturers that make safe, reliable, and efficient products and systems. Our combined industries account for 360,000 American jobs in more than 7,000 facilities covering every state. These industries produce $106 billion in shipments and $36 billion in exports of electrical equipment and medical imaging technologies per year.