JACKSON, Mich., June 26, 2019 /PRNewswire/ -- Doctors performed the first catheter-based replacement of an aortic heart valve today at Henry Ford Allegiance Health, part of the nationally recognized transcatheter aortic valve replacement (TAVR) program of Henry Ford Health System. TAVR is a minimally invasive alternative to open-heart valve replacement surgery.
The first Henry Ford Allegiance TAVR patient is an active 86-year-old Jackson man diagnosed with aortic stenosis. While working on his farm, the patient was experiencing lifestyle-limiting shortness of breath. Testing showed calcification and narrowing of his heart's aortic valve opening was restricting blood flow and could have eventually led to heart failure or stroke.
Story Continues Below Advertisement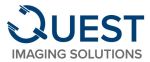 KenQuest provides all major brands of surgical c-arms (new and refurbished) and carries a large inventory for purchase or rent. With over 20 years in the medical equipment business we can help you fulfill your equipment needs

Led by Henry Ford interventional cardiologists Tiberio Frisoli, MD; Matthew Jonovich, MD; and Usman Khokhar, MD, the TAVR procedure to replace the aortic valve took about 1 ½ hours. Henry Ford Allegiance Health cardiothoracic surgeons Vincent Simonetti, MD, and Mahender Macha, MD, also attended the procedure to offer their planning insight and a surgical option, if needed.
The patient is expected to be released tomorrow. For TAVR patients' convenience, all follow-up care takes place at Henry Ford Allegiance Health by the highly qualified interventional cardiology team on site.
"This revolutionary procedure to replace a defective heart valve without open-heart surgery brings new hope for people with advanced heart disease," said Dr. Jonovich, who has been caring for cardiology patients in the area for years. "TAVR is easier on the patient, allows for quicker recovery and, ultimately, can improve the patients' quality of life."
TAVR is being done at Henry Ford Allegiance Health's advanced cardiac catheterization laboratory, equipped with highly specialized imaging and procedural technology. Using thin catheters, the cardiologists access the heart through the femoral vein in the groin region, threading the collapsed valve up through the tubing. Once properly positioned, a balloon expands the valve, pushing back the native valve and lodging the new device in place.
"Patients typically notice improved symptoms shortly after TAVR and can be released as soon as the next day," said Dr. Khokhar. "Studies are showing TAVR is the safest, most effective option for the majority of patients with advanced aortic valve disease."
Cardiologists are often able to offer TAVR as an option for those whose advanced age, frailty or degree of heart damage makes open-heart surgery particularly challenging.
| | | | |
| --- | --- | --- | --- |
| | Pages: 1 - 2 - 3 | >> | |