Cardiology occupies a unique space in medical informatics
by
John W. Mitchell
, Senior Correspondent | July 02, 2019
Cardiology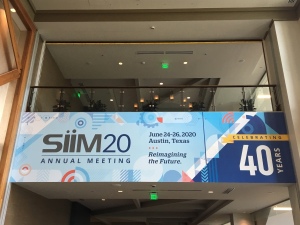 In a talk peppered with imagery of "dragons" and "the dark swamp of despair," two imaging informatics experts at two large health systems held a 2019 SIIM audience in rapt attention during an early morning session last Thursday.

Matthew Hayes, enterprise imaging architect at Ochsner Health System, led off the session titled Cardiology: State of the specialty 2019. Above all, he said, AI has not replaced system administrators and radiologists, as per not so distant past predictions. It's unlikely, he said, that the day will come when AI alone will be trusted to make medical judgments. People still need to oversee AI findings.

But this said, he also shared that Ochsner has made a commitment to fully integrating AI, including in the imaging space, as part of its commitment to improving care and outcomes for patients. He termed AI as "the dragon in the corner."

"There's been a lot of noise around AI," Hayes told HCB News. "And there is still a lot of skepticism by physicians. We have to be able to show them how an AI tool will improve their workflow."

For cardiologists, some of the most promising areas for AI involve obtaining better views of the heart through wall detection, segmentation, and contrast reduction. For both cardiology and radiology, AI can help achieve long sought-after goals, such as creating more common reporting language and looking at a patient's history retrospectively.

Once an increased volume of data to support AI starts flowing across the system, the challenge for the informatics group is to have the right "plumbing" to accommodate the data promptly. He cited the IBM CEO who spoke at the SIIM 2016 conference noting that 90 percent of medical information is text, and the easy part; the remaining 10 percent is images (the difficult part). And all this has to be accomplished while obeying privacy and security standards.

As an example, he spoke of having detailed knowledge of what medical records a vendor is holding on their internal system, and if that data is secure. The critical question, Hayes said, is how does AI fit into a health system's informatics? Is it being deployed as a clinical tool? Or to provide a new service, such as in the case of mobile medical devices? Such questions, he said, are very individualized to any health system or hospital, but must be carefully considered and answered before any work begins.

Robert Coleman, senior director of imaging informatics at Maine Medical Center, walked the audience through a (sometimes highly technical) blueprint of their upcoming cardiology imaging informatics roll out. He presented a well-known change management graphic, which featured a low point labeled "The Swamp of Despair," which elicited an appreciated laugh from the audience.

You Must Be Logged In To Post A Comment
Registration is Free and Easy.
Enjoy the benefits of The World's Leading New & Used Medical Equipment Marketplace.
Register Now!