Washington, D.C. – In a letter to Speaker Nancy Pelosi signed by 36 lawmakers, a bipartisan group of freshmen representatives led by Congressmen Ben McAdams and Ben Cline urged the House to permanently repeal the 2.3 percent medical device tax, the Medical Imaging & Technology Alliance (MITA) said today.
"Since the inception of the medical device tax, there has been growing bipartisan support to end this tax on innovation, and it has been suspended multiple times by Congress," the lawmakers wrote. "However, absent Congressional action, the tax will be reinstated on January 1, 2020, and will jeopardize medical technology research, job creation, and our constituents' access to care. Ensuring access to medical innovation will improve patient health and benefit our economy by enhancing treatments for chronic conditions and increasing labor force participation and productivity. Bipartisan majorities have suspended the tax in previous Congresses, and a permanent repeal would encourage innovative medical research. As cosponsors of the Protect Medical Innovation Act, we believe this Congress must take decisive action to fully repeal the medical device tax this year."
Story Continues Below Advertisement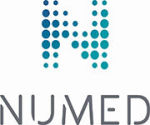 We offer full service contracts, PM contracts, rapid response, time and material,camera relocation. Nuclear medicine equipment service provider since 1975. Click or call now for more information 800 96 NUMED

The medical device tax is a 2.3 percent excise tax to the sale of nearly any medical devices sold in the country—from sterile surgical gloves to MRI machines and CT scanners. Between 2013 and 2015 when the medical device was collected, medical device sales declined by $188 million, the industry reportedly lost more than 30,000 jobs and the tax reduced industry research and development spending by $34 million.
"We appreciate the leadership of Congressmen McAdams and Cline and the bipartisan support of the freshman class for demonstrating to leadership and their colleagues the importance of acting now to mitigate the negative effects of reinstating the medical device tax," said Dennis Durmis, Chair of MITA Board of Directors. "The establishment of the device tax has had a significant negative impact to both patients and the economy while in effect and must be fully – and finally – repealed this year."