The American Society of Radiologic Technologists opposes the Nuclear Regulatory Commission's proposal to reduce training and experience requirements for physicians administering radiopharmaceuticals.
Radionuclide therapy can be dangerous if administered incorrectly. As with other radiologic procedures that use medical radiation, it is vital that physicians and nuclear medicine technologists with extensive levels of training and experience perform radionuclide therapy.
Story Continues Below Advertisement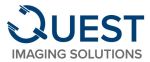 KenQuest provides all major brands of surgical c-arms (new and refurbished) and carries a large inventory for purchase or rent. With over 20 years in the medical equipment business we can help you fulfill your equipment needs

The NRC is recommending reducing the number of personnel training and experience hours for an authorized user from 700 to 400. Limiting training and experience hours could compromise patient safety. Authorized users who can administer radiopharmaceuticals under an NRC license have followed the 700-hour requirement for years and it has resulted in exemplary patient care.
ASRT strongly believes that everyone involved in the administration of radiopharmaceuticals must be educationally prepared and clinically competent to do so. The current NRC requirements ensure that the physicians and the nuclear medicine technologists who assist them are prepared to provide safe and high-quality patient care. As such, ASRT disagrees with the proposed changes to the physician authorized user requirements.
The Society submitted a letter to the NRC on July 1, 2019, expressing its opposition to the proposed requirement changes.
ASRT represents nearly 4,700 nuclear medicine technologists. The society's position on this measure aligns with Society of Nuclear Medicine and Molecular Technologists, which represents 17,000 members, including physicians, technologists, scientists, physicists, chemists and pharmacists, all participating in the field of nuclear medicine and molecular imaging.