The Swiss Medical Network, one of Switzerland's two largest private clinic groups, has signed a multi-system, multi-clinic agreement to purchase Accuray Incorporated's radiation therapy delivery systems as well as RaySearch's treatment planning system (TPS) and oncology information system (OIS). This is the first multi-system agreement by a hospital for the purchase of both the Accuray and RaySearch products. The purchase includes the Accuray Radixact® and CyberKnife® M6™ Systems, as well as the RaySearch RayStation® TPS and RayCare® OIS. Together, these complementary systems will help enable the Swiss Medical Network team to provide optimal treatments for patients who may benefit from highly precise radiation therapy. The first patient treatments using the combination of the Radixact System and RayStation by the Swiss Medical Network are anticipated to take place in 2020.
The Swiss Medical Network (a fully-owned subsidiary of AEVIS VICTORIA SA), Accuray and RaySearch will also collaborate on a new training facility, as part of their continuing commitment to improving cancer care and patients' quality of life. Healthcare professionals from around the world will have the opportunity to learn from peers and receive education on the Radixact and CyberKnife M6 Systems, as well as RayStation TPS and RayCare OIS. The state-of-the-art training facility, unique in Europe, will enable participating companies to further develop the late stages of their research programs through direct contact with doctors and patients of the Genolier Clinic, the flagship clinic of the Swiss Medical Network, located in Genolier, Switzerland. The training facility will be built adjacent to the Genolier Clinic, on the Swiss Medical Technopark campus.
Story Continues Below Advertisement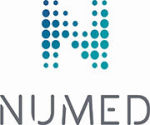 Numed, a well established company in business since 1975 provides a wide range of service options including time & material service, PM only contracts, full service contracts, labor only contracts & system relocation. Call 800 96 Numed for more info.

Antoine Hubert, founder of the Swiss Medical Network and delegate of the board of directors of AEVIS VICTORIA SA, says: "At the Swiss Medical Network, our top priority has always been the well-being of our patients. We foster a multi-disciplinary approach to treatment led by experts in their field, such as Prof. Oscar Matzinger, medical director of radiation oncology for the network, to ensure that cancer patients have access to the highest quality personalized care during all stages of their treatment. Our partnership with Accuray and RaySearch reflects the next step in the evolution of our radiation therapy offerings as we seek to pioneer and develop together new ways for optimizing cancer treatment and improving patients' quality of life. The two organizations have a history of innovative advancements in radiation oncology, including many market 'firsts,' which gives me confidence they will help our team to accomplish our goals long-term."
| | | | |
| --- | --- | --- | --- |
| | Pages: 1 - 2 - 3 | >> | |