SAN DIEGO – A $59 million state-of-the-art cancer center designed to serve patients throughout central and south San Diego County took a big step forward today with a groundbreaking ceremony on the campus of Scripps Mercy Hospital San Diego.
The outpatient facility, to be known as Prebys Cancer Center, will offer a comprehensive range of cancer treatment and support services. The 40,000-square-foot, four-story center is named for the late Conrad Prebys, who in 2016 pledged a $20 million gift toward the facility and a $5 million gift for an endowed medical director position at Scripps MD Anderson Cancer Center. The gifts and facility name were officially announced today.
Prebys Cancer Center will be part of the Scripps MD Anderson partnership and will be located on Fifth Avenue on the campus of the main hospital in Hillcrest. The facility represents the first new construction in Scripps Mercy's master redevelopment plan and is expected to be open for patient care in spring 2022.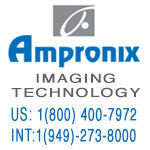 Special-Pricing Available on Medical Displays, Patient Monitors, Recorders, Printers, Media, Ultrasound Machines, and Cameras.This includes Top Brands such as SONY, BARCO, NDS, NEC, LG, EDAN, EIZO, ELO, FSN, PANASONIC, MITSUBISHI, OLYMPUS, & WIDE.

Services at new center
Patients at Prebys Cancer Center will have access to leading-edge radiation therapy technology, including two TrueBeam linear accelerators, which deliver external beam radiation treatments with exceptional accuracy and speed.
Additionally, the facility will house a 20-chair infusion center, where chemotherapy, targeted therapy, immunotherapy and other treatments will be delivered. The new center also will include spaces for treatment planning conferences, patient exams and consultations, physician offices and patient support services. A new 140-space parking garage, expected to open in 2022, will adjoin the facility.
Regional cancer hubs
Prebys Cancer Center will be the second of two regional cancer hubs offered as part of the Scripps MD Anderson partnership in San Diego County. The other hub – located on the Torrey Pines Mesa – has been open as a radiation oncology center since 2012. Build out of this cancer hub with additional patient service space is expected to be completed in 2020.
In addition to the two regional cancer care hubs, Scripps MD Anderson offers patient care at Scripps Green Hospital, Scripps Memorial Hospital La Jolla, Scripps Mercy Hospital San Diego and Scripps Memorial Hospital Encinitas, as well as its clinics and other outpatient locations.
A legacy of support
Mr. Prebys has a history of making significant philanthropic gifts to Scripps Health. In 2011, he donated $45 million toward the Prebys Cardiovascular Institute on the campus of Scripps Memorial Hospital La Jolla. He also made a $10 million donation in 2006 to support construction of the Conrad Prebys Emergency and Trauma Center at Scripps Mercy Hospital San Diego.