SUNNYVALE, Calif., Aug. 21, 2019 /PRNewswire/ -- Accuray Incorporated (NASDAQ: ARAY) announced today that physicians at the Froedtert & the Medical College of Wisconsin ("MCW") Clinical Cancer Center at Froedtert Hospital in Milwaukee, Wisconsin have treated the first cancer patient in the world, a 45-year-old man with lung cancer, using the Radixact® System with Synchrony® motion tracking and correction technology1. With the addition of Synchrony, the Radixact System was able to track the lung tumor in real-time as it moved with the patient's breathing and automatically adjust the radiation beam to keep it targeted on the tumor. This enabled the clinical team to deliver the maximum dose of radiation they felt necessary to destroy cancer cells, while minimizing the risk of damage to surrounding healthy tissues. The Radixact and CyberKnife® Systems are the only radiation therapy delivery systems with this sophisticated Synchrony automated motion tracking and correction functionality.
The Froedtert & MCW Clinical Cancer Center in Milwaukee, Wisconsin, part of the Froedtert & MCW Cancer Network, is dedicated to using advanced treatment options to provide personalized treatments for every cancer patient. The clinical team installed the Synchrony upgrade because they wanted to further enhance the ability to deliver precise radiation treatment to their patients requiring this form of cancer therapy.
"The Froedtert & MCW Radiation Oncology team continues to identify and integrate technical advancements that have the potential to make radiation therapy treatment as precise, safe and effective as possible," said Christopher Schultz, M.D., FACR, FASTRO, Medical College of Wisconsin Professor and Chairman of the Department of Radiation Oncology with the Froedtert & MCW Cancer Network. "We have successfully treated the first patient, diagnosed with a lung tumor, using the Radixact System with Synchrony technology. With Synchrony, we were able to use a smaller treatment field when delivering radiation to the tumor as it moved. Without this technology, larger treatment fields would have been necessary to treat the entire path of the tumor movement. Alternatively, a much longer treatment time would have been needed to turn the radiation beam on and off as the tumor moved in and out of the specified treatment window. Overall, we believe that the addition of Synchrony to our Radixact System will expand treatment options for patients with mobile tumors, including those that are currently too large to treat without motion tracking."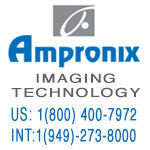 Special-Pricing Available on Medical Displays, Patient Monitors, Recorders, Printers, Media, Ultrasound Machines, and Cameras.This includes Top Brands such as SONY, BARCO, NDS, NEC, LG, EDAN, EIZO, ELO, FSN, PANASONIC, MITSUBISHI, OLYMPUS, & WIDE.