With oncology treatments evolving faster than clinical teams can adapt, identifying relevant information to help inform the decision-making process is quite complex. Clinicians continue to struggle to leverage the right information at the right time to develop and implement precision medicine programs for personalized cancer care. Multiple data sources are emerging each day, providing input ranging from new drug options, to active clinical trials, to genomics, making treating cancer increasingly difficult. By 2020, it is expected that medical data will double every 73 days, and the average person will generate more than 1 million gigabytes of health-related data in their lifetime.
Henk van Houten, Chief Technology Officer at Philips, pointed out in a recent article, the concept of personalized care is the cornerstone of oncology research and cancer treatment. Yet, for all the progress that has been made over the past few decades, challenges still remain. "Even cancers with the same site of origin, like lung cancer, can vary from one person to the other – and respond differently to the same treatment," Henk stated.
Access to the expertise of more than 300 Dana Farber experts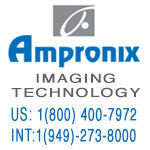 Special-Pricing Available on Medical Displays, Patient Monitors, Recorders, Printers, Media, Ultrasound Machines, and Cameras.This includes Top Brands such as SONY, BARCO, NDS, NEC, LG, EDAN, EIZO, ELO, FSN, PANASONIC, MITSUBISHI, OLYMPUS, & WIDE.

In 2018, Philips announced a partnership with the Dana-Farber Cancer Institute, a leading center of cancer research and treatment, to incorporate the institute's Clinical Pathways in the Philips IntelliSpace Oncology platform. Since August 2019, just a little over a year from announcing the collaboration, the Oncology Pathways platform is now live. Philips IntelliSpace Precision Medicine Oncology Pathways powered by Dana-Farber provides access to the expertise of more than 300 oncologists, scientists, pharmacists and a team of data scientists and informatics experts at Dana-Farber Cancer Institute (DFCI). The solution will help oncologists efficiently reach the most appropriate cancer treatments for patients, based on a unified view of the patient across diagnostic modalities.
With Dana-Farber's Clinical Pathways, oncologists get recommendations for specific therapies – and clinical trials – matched to patient characteristics, such as specific gene mutations. Recommendations are based on the latest scientific insights and are continuously updated, enabling treatment selection that is more personalized and standardized at the same time. The solution delivers data-driven guidance to help the broader cancer care team more easily navigate the increasing complexities of cancer care diagnostics and treatment options, and personalize each patient's treatment based on their biological characteristics. The strength of Philips' technical ingenuity and DFCI's clinical expertise is extending best practices of a renowned cancer institute to the global oncology community.