The past decade has seen a number of new molecular diagnostic and therapeutic imaging agents enter clinical practice, especially in oncology, cardiology, and the neurosciences. The UC San Francisco Department of Radiology and Biomedical Imaging has served, decade after decade, as a hub for basic and translational research in this area driving the innovation of new agents, undertaking preclinical studies to demonstrate their potential and safety, and advancing their use for state-of-the-art clinical care.
To meet the challenges introduced at the cutting edge of a rapidly growing clinical field, the department is inaugurating a new clinical section, Molecular Imaging and Therapeutics (MI&T). This section will oversee the clinical practice of not only traditional nuclear medicine, but also the adoption of multimodality PET/CT and PET/MR and implementation of new diagnostic and therapeutic molecular agents for our patients. The section will also work closely with the Chemistry, Probes and Molecular Therapy (CPMT) Specialized Resource Group (SRG) within the department, as well as with clinicians and researchers in other departments to usher in a new generation of imaging and treatment modalities.
Meet MI&T Leadership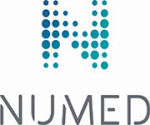 Numed, a well established company in business since 1975 provides a wide range of service options including time & material service, PM only contracts, full service contracts, labor only contracts & system relocation. Call 800 96 Numed for more info.

Robert Flavell, MD, PhD, section chief, will oversee the overall operations of the new section, with an eye towards growth of its research, clinical, and educational missions. He received his BA from Wesleyan University, his PhD from the Rockefeller University, and his MD from Weill Cornell Medical College. He completed his radiology residency at UCSF, including an NIH T32-funded research fellowship, and continuing at UCSF with a fellowship in Nuclear Medicine.
Dr. Flavell's area of research interest is the development of new molecular imaging and therapeutic probes, with a particular focus on prostate cancer and how alterations in the tumor microenvironment drive disease progression. He has been recognized by early career awards from several societies and federal agencies, including the RSNA, Society of Nuclear Medicine and Molecular Imaging, Society of Abdominal Radiology, Prostate Cancer Foundation, Department of Defense, American Cancer Society, and National Institutes of Health. Moreover, Dr. Flavell has distinguished himself through quality improvement, clinical service and educational projects within the section of nuclear medicine.
A superlative physician, Dr. Flavell is also an outstanding scientist and an exemplary model for professionalism in our department.