Newton, Mass. - October 8, 2019 - Life Image, the world's largest medical evidence network for clinical and imaging data, today announced a strategic partnership with Graticule, an advanced data firm that provides data subscriptions and advisory services. The partnership combines the market-leading capabilities of the two companies to help pharmaceutical and biotech companies accelerate drug development and post-market safety, effectiveness and label expansion.
Life Image recently launched its Real World Imaging(tm) solution of 'living' data sets, which consists of tens of millions of images and hundreds of thousands of associated reports and studies categorized by more than 25 anatomical parts including head, lung, breast, chest and more. The growing Life Image network of more than 1,500 U.S. facilities, 150,000 providers and 58,000 global clinics is fueled by a digital platform that is powered by industry-leading interoperability standards.
Graticule was formed by veteran healthcare and data entrepreneurs to help solve the many barriers that have impaired the use of advanced real world data from complex sources such as imaging, pathology, voice, IoT and unstructured reports. Graticule provides advisory services and technology solutions to answer high-value questions by defining pragmatic analytical strategies and then sourcing, cleansing, and linking data to achieve them.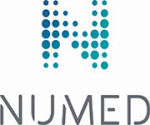 Numed, a well established company in business since 1975 provides a wide range of service options including time & material service, PM only contracts, full service contracts, labor only contracts & system relocation. Call 800 96 Numed for more info.

"Life sciences companies have traditionally relied upon structured data such as EHR records and medical claims for RWE. Those data sources often fall short when it comes to diseases like cancer and multiple sclerosis where imaging is integral to care. Artificial intelligence (AI) and machine learning technology, when applied to imaging, has demonstrated early utility for improving how diseases are detected, diagnosed and treated," said Dan Housman, Chief Technology Officer, Graticule. "Life Image's broad provider network offers the scale needed to aggregate data to realize the full potential of AI in medicine."
The market need for advanced data is well recognized by industry veterans.
"Imaging and radiology reports provide rich diagnostic and outcomes data but have been challenging to access and scale for the Real World Evidence (RWE) market," said Michael Weintraub, Co-Founder & CEO, Humedica and Ardan Equity. "The Graticule Life Image partnership combines complementary health IT and life sciences expertise needed to unlock the hard last mile of utility that most groups struggle with."