Montreal, Canada and Auckland, New Zealand – October 16, 2019 – Intelerad Medical Systems™, a leader in enterprise workflow solutions, today announced the worldwide expansion of its nuage® Cloud Managed Services offering. Medical imaging organizations will benefit from the Intelerad private and secure managed services platform around the world.
nuage® PACS in the Cloud and nuage® Long-Term Storage will allow customers to host and manage their entire PACS infrastructure in the cloud, as well as benefit from flexible long-term storage services. Intelerad is working with new Tier 3 and Tier 4 data center partners in the US, UK, Australia and Europe to meet increased global customer demand for the company's cloud-based managed services.
Key features of nuage Cloud Managed Services include: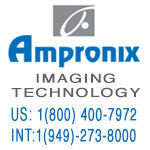 Special-Pricing Available on Medical Displays, Patient Monitors, Recorders, Printers, Media, Ultrasound Machines, and Cameras.This includes Top Brands such as SONY, BARCO, NDS, NEC, LG, EDAN, EIZO, ELO, FSN, PANASONIC, MITSUBISHI, OLYMPUS, & WIDE.

Predictable, all-inclusive cost model
Real-time scalability to meet performance and usage needs
Reliable, full redundancy across data centers to avoid data loss
Unlimited and secure clinical data storage, with built-in data replication and backup
Data protection and compliance with international privacy and security regulations
"Medical imaging organizations face enormous IT budget and resource constraints, and are often hindered by aging systems," said Paul Lepage, Intelerad's President and Chief Executive Officer. "Our cost-effective expanded managed services offering eliminates these challenges, leveraging state-of-the-art technology to provide pay-as-you-grow agility and resilient data protection."
nuage Cloud Managed Services seamlessly supports business growth and expansion, assuring ongoing business agility. Customers can drastically reduce IT resource burdens, benefit from the most modern technology, security controls and system redundancy, while avoiding the need for recurring investment in technology and staffing.
"Our practice has grown substantially in the last few years and Intelerad was the PACS partner we needed to support us in our projected growth in the coming years," said David Castleberry, Chief Executive Officer of South Georgia Radiology Associates. "Intelerad's robust cloud solutions and services have helped increase our radiologists' efficiency and optimized our practice's overall performance."
"By choosing Intelerad's Nuage PACS in the cloud we have been able to provide high quality service with rapid response irrespective of where our specialists are located. We have instant connection to patient records and images considerably increasing the efficiency and safety of our practice," said Dr. David Wilson, Owner of St. Luke's Radiology in Oxford, U.K. "Being compliant with data privacy and security regulations is key to our business and knowing our patient data is safe by choosing an ISO27001 compliance provider was key to our choice."
To learn more about nuage Managed Services, visit Intelerad at the RANZCR Annual Scientific Meeting, October 17-20 in Auckland, New Zealand, stand 21. To book a demo at RANZCR, please visit www.intelerad.com.au/ranzcr2019.
About Intelerad
Founded in 1999, Intelerad is a medical imaging software provider that specializes in diagnostic viewing, reporting and collaboration solutions. Headquartered in Montreal, Intelerad has 400 employees located in various offices in Toronto and Calgary (CA), Seattle (US), Hertfordshire (UK) and Melbourne (AU). The company serves over 300 healthcare organizations around the world, such as hospitals, radiology groups, imaging centers, clinics and reading groups.