Looking ahead to 2020: The next big thing in healthcare
December 20, 2019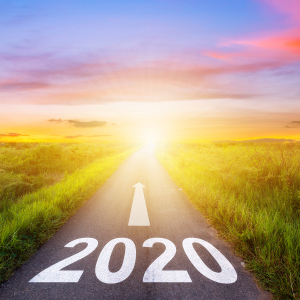 By Joshua Claman

For nearly a decade, the healthcare tide has been slowly turning from fee-for-service to value-based care (VBC). In the last few years, the nation experienced a surge in this evolution as 48 U.S. states and territories now have VBC programs. The trend is growing among providers and payors, too, which have grown their value-based payment arrangements from 30% in 2015 to more than 52% now, according to the Health Care Transformation Task Force (HCTTF).

It's clear that VBC is here to stay. But we can't fully achieve its promise without addressing the way care is delivered and, as part of that, finding a better way to manage chronic conditions, such as heart disease, stroke, diabetes and arthritis, which account for more than 75% of all healthcare costs. Specifically, providers, payors and patients need to move to a health care delivery approach that matches the challenge of managing chronic conditions - from reactive, episodic, in-clinic care to a proactive, continuous, virtual model of care.

As we enter 2020, we expect to reach a tipping point in care delivery as tension between managing a mix of fee-for-service and VBC continues to increase. The shift towards VBC will be driven by aggressive investments to support more efficient VBC models of care and, ultimately, a new standard of care delivery. Three key areas of focus will be on:

#1 – Remote patient monitoring
With expanded reimbursements from the Center for Medicare and Medicaid Services (CMS), remote patient monitoring (RPM) adoption is expected to soar. Learning how to fully take advantage of RPM reimbursement codes and developing effective strategies for improving population health is a particular focus for healthcare systems that seek to move toward continuous, virtualized care for high-risk populations with multiple chronic conditions.

At the same time, consumer acceptance of wearable technology – like smartwatches and fitness trackers – is growing. More than 80% of people are willing to use wearable technology, which has opened the doors for healthcare providers to offer additional remote monitoring solutions. Wearable devices, such as ECG and blood pressure monitors, self-adhesive biosensor patches and other tools can give providers greater insights into patients' conditions outside of office visits. This data may support different decisions about how to manage health and adjust prescriptions, diet or activity to yield better results.

But to successfully leverage RPM, there are two major technology hurdles to cross. First, data coming from remote monitoring and wearable devices must be able to integrate into existing workflows, such as electronic health records (EHR). And there must be a continuous feedback loop between provider and patient, to ensure the data can become actionable insights.

You Must Be Logged In To Post A Comment
Registration is Free and Easy.
Enjoy the benefits of The World's Leading New & Used Medical Equipment Marketplace.
Register Now!