by
Sean Ruck
, Contributing Editor | June 16, 2020
From the May 2020 issue of HealthCare Business News magazine
Susan Klacik is a clinical educator at the International Association of Healthcare Central Service Materiel Management (IAHCSMM).
As might be expected from someone holding that title, she shared a lot of knowledge when HealthCare Business News spoke to her about equipment sterilization and how to avoid sterilization failures.
Klacik started by emphasizing how training and education are the most important tools. She says sterile processing (SP) technicians need to be thoroughly trained on how to operate all the SP equipment as well as all the manual processes in between. "That includes the correct selection of cleaning implements, use of automated equipment, inspection tools, packaging system, and sterilizer. The technicians need to be thoroughly aware of how to process each medical device according to the instructions for use for each item, standards and best practices from the Association for the Advancement of Medical Instrumentation, and guidelines from the Association of periOperative Registered Nurses and the Centers for Disease Control and Prevention," she says.
When selecting a biocidal method to use on instrumentation, that should be based on the Spaulding Classification Scheme. But Klacik says there's a push to transition semi-critical devices from high-level disinfection to sterilization.

Quest Imaging Solutions provides all major brands of surgical c-arms (new and refurbished) and carries a large inventory for purchase or rent. With over 20 years in the medical equipment business we can help you fulfill your equipment needs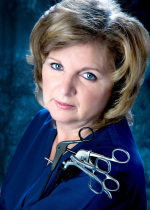 "It's interesting that when the Spaulding Classification scheme was first devised, back in the 1960s, all the devices from back then as well as what we had as far as low-temperature modalities obviously differ greatly from what we have today. When Dr. Spaulding developed the classification scheme we go by — non-critical, semi-critical and critical items — in his original definition, it does state that items used in semi-critical procedures should be sterilized," she says. "If sterilization is not possible, those items should undergo high-level disinfection. So as far back at the 1960s, we said all semi-critical items should undergo sterilization if possible and if not possible, high-level disinfection. Over the years, depending on what books you look at, that sentence has been left out."
Citing examples of devices that should be sterilized but might just be getting high-level disinfection, Klacik points to duodenoscopes, ureteroscopes, cystoscopes and bronchoscopes. She says it was fairly common to see those devices undergoing high-level disinfection, but now more hospitals are going to the higher standard of sterilization. Still, she cautions that regardless of which standard is being used, the wheels come off the process if the device isn't cleaned properly. "If it's not clean, we still won't be able to sterilize it. It has to be thoroughly cleaned or all the processes after that will not do the job."