by
Sean Ruck
, Contributing Editor | September 22, 2020
From the September 2020 issue of HealthCare Business News magazine
High-quality patient care is the driver for any hospital, but the nuances in how each hospital or healthcare organization goes about providing that care are numerous.
The challenge is also to stay profitable while caring for patients. Any organization not meeting those two main tenets — good patient care and profitability — probably doesn't have a long-term future. This is especially true today, where patient experience ties to reimbursement. While maybe not as damaging as a bad Yelp review might be for a local eatery, in the current healthcare climate with ever-thinning profit margins, anything a hospital can do to improve patient experience is likely to get a good look from leadership. And in situations where a department can increase throughput and decrease patient wait time, the possibility of increasing profitability and patient satisfaction is waiting close by.
Healthcare has a variety of tools to help meet those needs, but in some cases, such as those where the tools don't exist or what's available doesn't quite fit the bill, innovative healthcare professionals figure things out on their own. That was the case at Johns Hopkins, where MRI manager Michelle Casler and Pediatric Radiology manager Samantha Mueller led the charge to create an MR dashboard.
According to Casler, in simple terms, the dashboard is an interface that is used to document delays for MR orders. It provides a way to document the delays and to gather data regarding those delays.

For those who need to move fast and expand clinical capabilities -- and would love new equipment -- the uCT 550 Advance offers a new fully configured 80-slice CT in up to 2 weeks with routine maintenance and parts and Software Upgrades for Life™ included.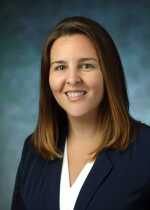 "It lives throughout the entire process of the MR order," explained Mueller. "It's like a tracking system that helps us document conversations. When an MR order is placed on the unit, it goes to our radiology information system where we do all of our work. The dashboard is another application we log into that gets a feed from our RIS and mirrors that same order list and as the technologists contact the unit to work that order, to get the information about the patient, get the patient scheduled and bring them down, they use the dashboard to document those communications and potential delays. For example, a patient is ordered for an MR. They call to schedule the patient, but the patient needs an MRI screening form because they're not alert and oriented, they can't answer their medical history themselves. So that would be documented in the dashboard that we're waiting for a screening form."