From the March 2021 issue of HealthCare Business News magazine
A more forward-looking technology that is under development will allow for some basic fluoroscopic exams to be performed at the patient bedside using a traditional portable DR machine. Recent studies have reported that such a capability could preclude the need to transport critically ill neonatal ICU patients to fluoroscopy rooms to perform upper GIs and voiding cystourethrograms (VCUGs), thus allowing these patients to remain within the security of the ICU. The benefit of such an approach could be considerable, as patient transport to and from the fluoroscopy room may require as much as two hours—thus increasing the possibility of adverse events—yet the exam itself may only require 10 minutes or less to perform. The ability to perform these procedures effectively at the patient bedside has the potential to reduce the risk of adverse events and lead to improved outcomes.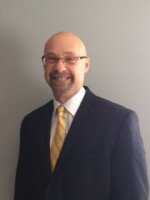 Looking toward the next decade, technological innovations around dose efficiency, image quality and patient comfort will drive further progress as radiologists seek better health outcomes. As we aim to transform medical imaging in pediatrics, let's remember to strike the essential balance for pediatric imaging and Image Gently.
About the author: David H. Foos is senior director of research and development at Carestream.
Back to HCB News