by
Lauren Dubinsky
, Senior Reporter | March 02, 2021
From the March 2021 issue of HealthCare Business News magazine
Some hospitals have come up with creative solutions to tackle the shortage of biomedical equipment technicians and clinical engineers.
Jeff Hooper, director of biomedical engineering at Children's National Medical Center, decided a few years ago that an internship program was going to be his solution, and it has proven to be a successful one.
"The students were very willing because the quid pro quo they got out of the program for doing PMs all day was that they got to be in a hospital, wear a badge and be a part of the biomedical engineering department," he remarked at a session titled,
Training Biomedical Engineering Students to Help Alleviate the Staffing Shortage
, at the AAMI Summer Learning Series.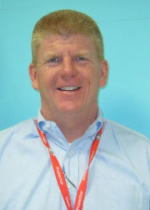 This started when he noticed an untapped market among the 150-plus undergraduate biomedical engineering-accredited universities. These students were searching for hands-on experience with medical devices and healthcare technology.
Children's National has about 3,000 infusion devices and all of them require preventive maintenance. Hooper had his biomedical supervisor train the interns on how to perform PMs and after two to three years, the hospital had a very successful PM program for its infusion devices.
"It was the best one I had in my career because we had driven students who were doing two or three PMs at a time and staggering them," said Hooper. "That was evidence that these students were willing to look at different ways to get things done."
To take things to the next level, Hooper developed a graduate-level class over the last two years. This class walks the students through the different areas of the hospital including the general care areas, emergency room, intensive care and operating room, and educates them on the equipment that is used in each setting.
The class also delves into what healthcare technology management is, different regulations that guide the management of medical equipment, the tools available to manage this medical equipment and the roles of different members of the biomedical engineering team.
Later on in the course, the students are given the opportunity to do hands-on work with the equipment and watch demos of infusion pumps, vital signs monitors, defibrillators, CR monitors and ventilators. They learn how to change a power cord and plug, solder and make various video cables and install and troubleshoot a power supply.