Lexington, KY. It has been over a year since most of the Supply Chain Community has been able to gather in-person to network, learn, and engage. The IDN Summit is excited to, once again, host attendees safely live and in-person in Orlando next month (April 12-14) at the Spring IDN Summit.
The 2021 Spring IDN Summit will offer a hybrid format, on-site and in-person for those who can attend, and a virtual experience (April 12-23) for those who cannot. Attendee registration includes both formats, so you have complete control on how you participate.
On-Site Experience
The On-site Experience is designed with attendee safety, well-being, and event experience as the top priority. To ensure the best public health guidelines and practices are followed, we are limiting attendance at the On-site Experience, creating a safer, more intimate experience for attendees. For more information about the IDN Summit's commitment to attendee safety during On-site Experience, visit Safe @ IDN.
Virtual Experience
The Virtual Experience will offer attendees CE-approved breakout session content, peer-driven learning opportunities, inspiring keynotes, unique product sourcing opportunities, and much more over ten days. This experience provides healthcare supply chain leaders with the flexibility to fit a few hours of educational content into their busy schedules. Taking lessons learned from last Fall's Virtual Experience, a new platform was constructed to maximize educational and connection offerings.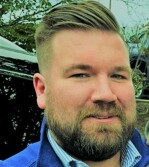 The IDN Summit Advisory Board just finalized the Spring Agenda which can be viewed here. Your registration includes interactive participation in any of the IDN Summit Breakout Sessions. Below are a few of the Session Titles:
• Clinically Integrated Supply Chain
• Supply Chain Under Biden
• Supplier Disruptions: Impact of Local Disasters
• The Impact of Manufacturer Limitations on 340B Discounts
• Supply Chain Disruptions: Risk Assessment
• Maximizing Value through Cost Optimization & Utilization
• Predictive Analytics and the Supply Chain
• Financial Pressures: Trends in IDN Closings and Consolidations
Still need to register or have questions regarding the 2021 Spring IDN Summit? Robert Chafin, Vice President of Industry Research and Engagement can be reached by phone at 859.523.5701 or email at robert@bluegrassbm.com to assist with planning for the Spring IDN Summit.
About Bluegrass Business Media (BBM)
BBM delivers healthcare-related events and research through its wholly owned subsidiary, Healthcare Business Media, Inc., whose mission it is to work for the continuous improvement of healthcare delivery with unique, content-driven events and fundamental research. Two of these events are the ACE Summit (Orlando, FL) and IDN Summit (Phoenix, AZ & Orlando, FL) in which over three days, senior healthcare executives engage with industry-leading suppliers, GPOs, and innovative solutions providers.
Back to HCB News