From the June 2021 issue of HealthCare Business News magazine
Nuclear medicine
Nuclear medicine is the third most active market segment within molecular imaging systems. Like the SPECT segment, Siemens and GE are the most active vendors, with GE having a 67% frequency and Siemens having a 33% frequency. With an APP of $581,000, GE's NM/CT 870 model is the most active. Two solutions from Siemens in this market have lost some momentum when compared to the previous year—the Symbia Intevo 6 and the Symbia Intevo Bold. These systems have APPs of $511,000 and $752,000, respectively.
The specialty segment, which focuses on cardiac imaging, has several solutions; however, our client members have gained interest from suppliers such as GE with a 61% frequency, Philips with a 33% frequency, and Spectrum Dynamics with a 6% frequency. GE's Discovery NM 530c is the most sought-after system and has an APP of $313,000. Based on the data, Philips' CardioMD IV SPECT system is gaining interest, with an APP of $214,000. Finally, there has been minimal activity for Spectrum Dynamics' D-Spect-Cardio system, with an APP of $572,000.

Quality remanufactured Certified Centrifuges at Great prices! Fully warranted and backed by a company you can trust! Call or click for a free quote today! www.Centrifugestore.com 800-457-7576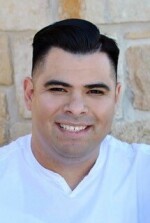 Based on our data, the molecular imaging market appears to be growing as the pandemic stabilizes across the U.S. Providers will continue to build on their relationships with suppliers and strengthen their partnerships. Molecular imaging systems can be configured to the current and future needs of providers, therefore as new technology and solutions begin to hit the market, they will have options at various price points to consider.
About the author: Edward Rodriguez, MBA, R.T.(R) (MR) is a clinical advisor with symplr.
Back to HCB News