From the July 2021 issue of HealthCare Business News magazine
Vendors will continue to develop compression and controls designed to more comfortably adapt to individual breast shapes, minimize pinch points and compression time. With this in mind, we can expect speedier scans and automation to minimize compression times, thereby lessening discomfort.
The mammography suite is evolving for patient comfort too, with providers addressing ambiance with soft lighting, scenic murals, even the ability for women to connect their phones to Bluetooth so they can listen to their own music. Anything to ease stress can potentially up compliance.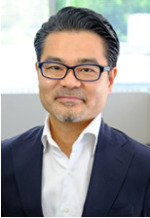 The third and final key avenue is personalized care. Individualization of screenings can result in higher accuracy, improved patient experiences and the ability to screen more patients. Current DNA profiling can identify and flag high risk patients, which is a great step forward and should be investigated further. We can see the future of AI contributing in combination with these technologies in a way that will provide a lower-cost solution to drive personalized care and drive early detection even further.
Through the advancement of technologies and processes that cater to personalized care, patient comfort and the implementation of AI, the next wave in breast imaging is poised to streamline workflow, drive faster diagnosis and treatment, and better patient outcomes.
About the author: Henry (Hidetoshi) Izawa, is the vice president of modality solutions and clinical affairs for Fujifilm Medical Systems U.S.A., Inc.
Back to HCB News