From the August 2021 issue of HealthCare Business News magazine
Many software changes are likely remanufacturing but…
The FDA notes that many software changes are likely "remanufacturing" because of their impact on the product's software architecture and performance. However, the guidance also provides that certain activities are not generally considered to be a change in performance, such as implementing OEM-provided updates and assessing for cybersecurity-related issues.
Accessing diagnostic and repair information and performing data backup and recovery operations are also recognized as not constituting "remanufacturing". Section VII on software is worth a read as it lists 13 software activities not deemed to be "remanufacturing".
FDA encourages OEMs to share instructions
The guidance makes clear that devices should "include instructions on how to adequately return a device to its performance and safety specifications established by the OEM."
It notes that Section 502(f)(1) of the Federal Food Drug and Cosmetic Act requires that labeling bear adequate instructions for use. Were this admonition not sufficiently clear, the FDA further states, "[c]onsistent with promoting and protecting the public health, FDA encourages OEMs, as an industry best practice, to provide servicing instructions that facilitate routine maintenance and repair of their reusable devices."
The list of items which are encouraged to be provided include "a description of error codes, alerts and alarm features on a device."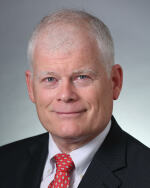 "All in all, the draft guidance offers many important answers to long outstanding questions and suggests some important courses of cooperation toward the mutual goal of patient health," said Diana Upton, president of IAMERS. "It is worth careful review by equipment servicing stakeholders."
Of course, the draft guidance is not the FDA's final word on this subject. Comments on this draft guidance can be submitted within 60 days.
About the author: Robert J. Kerwin is the general counsel for the International Association of Medical Equipment Remarketers and Servicers (IAMERS).
Back to HCB News