FDA says sharing device manuals with ISOs does not create cybersecurity concerns
September 01, 2021
HTM
Parts And Service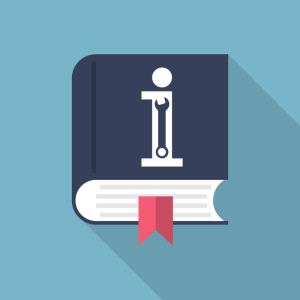 By Robert J. Kerwin

A little-known rulemaking proceeding is underway at the U.S. Copyright Office which, depending upon the outcome, may have profoundly favorable implications for the use by servicers of electronic medical device equipment manuals.

Every three years under the Digital Millennium Copyright Act ("DMCA"), the Librarian of Congress, upon receipt of the recommendation of the Register of Copyrights, is permitted to exempt, on a temporary basis, certain classes of copyrighted works from the DMCA's prohibition against the circumvention of "technology protection measures" (TPMs). Known as the "Triennial Rulemaking Proceeding" (yes that's quite a mouthful), the Register of Copyrights considers whether "persons who are users of a copyrighted work are or are likely to be, in the succeeding 3-year period, adversely affected by the prohibition [on circumvention]."

During this proceeding, the Register considers petitions for new exemptions along with renewal requests for past exemptions. At this writing, the Register is considering a petition for exemption of "computer programs and data files that are contained in and controlling the functioning of medical devices for repair."

DMCA can be tool to limit competition without new exemption
There is little doubt that the DMCA has been an enormously impactful law over the last 20 years to prevent copyright infringement. Designed, in large part, to protect companies and artists having their work stolen, many feel that certain parts of the law actually have resulted in copyright protection gone horribly wrong. Some have argued that the law has actually hampered competition.

U.S. Senator Thom Tillis has suggested that the DMCA is ill-suited for the needs of most copyright owners and has called for DMCA's modernization to encourage "the creation of copyrightable works and to protect users and consumers who are making lawful uses of copyrighted goods and software-enabled products, respectively." While Congress is considering the draft legislation submitted by Tillis, (which includes measures to improve exemptions available to users), the U.S. Copyright Office is continuing with its eighth rulemaking proceeding to consider exemption renewals and new possible exemptions.

New exemption proposed on medical equipment servicing materials
An exemption pertaining to medical devices is now being considered by the Register of Copyrights for possible recommendation to the Librarian of Congress. The exemption, requested by Transtate Equipment Company, would allow access to computer programs and data files that are contained in and control the functioning of medical devices for the purpose of diagnosis, maintenance, or repair of devices. Note: service manuals are frequently on the device. This exemption is accordingly appropriate for servicing activities (diagnosis, repair and maintenance) to comply with manufacturer and government specifications.

You Must Be Logged In To Post A Comment
Registration is Free and Easy.
Enjoy the benefits of The World's Leading New & Used Medical Equipment Marketplace.
Register Now!