An op-ed by Robert J. Kerwin
On March 28, 2022, the remanufacturing legislation H.R. 7253 was filed with the strong support of some medical device manufacturer trade associations and titled the "Clarifying Remanufacturing to Protect Patient Safety Act of 2022". The chief problem with the remanufacturing legislation is that it doesn't "clarify" but "confuses" the term remanufacturing.
The legislation would amend applicable sections of the Federal Food, Drug & Cosmetic Act to provide that remanufacturing is "any act that could significantly change the performance or safety specifications or intended use." By including the term "could" in the definition of remanufacturing, the legislation hardly "clarifies" what remanufacturing is.
The legislation further expands remanufacturing to include such terms as "significantly changing the anatomical location of use or the design". It requires the FDA to inspect medical device establishments, including those "believed to be engaging in remanufacturing".
The FDA would further be required to issue reports annually to Congress and post on its website a report on remanufacturing. The report is to include, among other things, a summary of inspections, warning letters and enforcement actions.
It is not known at this writing whether the remanufacturing legislation will be considered on an expedited basis, but at least one representative of a manufacturers trade association has publicly pushed for its immediate consideration. IAMERS and other stakeholders have suggested that the evidence-based case for expedited consideration of this legislation has yet to be made.
As the FDA noted in its 2018 Servicing Report, its examination of all complaints since 2009 has identified only 28 as related to remanufacturing. Without minimizing any safety complaint, such hardly seems to be a sufficient basis to justify the dedication of the special FDA focus contemplated by this legislation.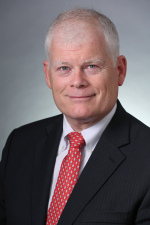 This legislation is all the more ill-timed as we are awaiting the FDA final Guidance on Remanufacturing. This Guidance has been designated by FDA as on its "A" list of prioritized guidances for this year. Conspicuously absent from the legislation is any requirement that manufacturers provide service manuals, error codes and other diagnostic information. Where the FDA has suggested in its draft guidance that the absence of diagnostic information could cause a servicer's actions to be deemed remanufacturing, this is an important patient safety requirement.
About the author: Robert J. Kerwin is general counsel for IAMERS, the International Association of Medical Equipment Remarketers and Servicers.