By Robert J. Kerwin
In January, after considering public comment on the FDA's proposed rule to amend and reduce certain outdated and unnecessary regulatory requirements for radiation-emitting electronic products, the FDA published new regulations amending and repealing parts of the reporting, record-keeping requirements and performance standards for diagnostic X-ray systems, laser products and ultrasonic therapy products.
The FDA has made the new rule effective as of February 21, 2023.

KA Imaging's Reveal 35C detector, currently available as an upgrade solution in the US and selected geographies, can now be sold in the European Union. The detector recently obtained the CE Mark. Contact us at sales@kaimaging.com to book a free demo.

Among the FDA regulations amended, is the regulation that required "assemblers" who install certified components of diagnostic X-ray systems to submit reports of assembly to the FDA. Assemblers will
no longer
submit a copy of Form FDA 2579 to the FDA. Assemblers will still be required to submit a copy to the purchaser, and, where applicable, to state agencies responsible for radiation protection. Form FDA 2579 will be available online. Assemblers, including manufacturers who are assembling diagnostic X-ray equipment will still be required to maintain a copy of the report of assembly for five years.
To read a full copy of the new FDA regulations, you may find a copy here:
Federal Register :: Radiological Health Regulations; Amendments to Records and Reports for Radiation Emitting Electronic Products; Amendments to Performance Standards for Diagnostic X-ray, Laser, and Ultrasonic Products
.
Yesterday, the FDA released a final guidance superseding the Assembler's Guide to Diagnostic X-Ray Equipment originally issued in 2011. Though the FDA emphasizes in its introduction that the guidance represents the current thinking of the FDA, contains nonbinding regulations, and does not constitute regulations, knowledgeable industry observers recognize that FDA guidances often give informal insight as to current FDA policy.
In this case, the 22-page guidance reviews, among other things, the general responsibilities of assemblers of diagnostic X-ray equipment and the reporting requirements for important areas such as accidental radiation occurrences. The question and answer format is helpful in explaining key concepts such as "compatibility" and when "statements of compatibility" are required from a component manufacturer.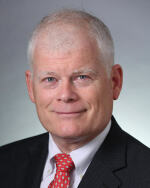 A copy of the FDA guidance may be found here:
Guidance for Industry and Food and Drug Administration Staff - Assembler's Guide to Diagnostic X-Ray Equipment | FDA
. We will be further discussing both the updated regulations and the FDA guidance impacts at the
upcoming IAMERS meeting in Charleston
.
About the author: Robert J. Kerwin is general counsel for IAMERS, the International Association of Medical Equipment Remarketers and Servicers.