What's on the docket for AAMI eXchange 2023?
by
Gus Iversen
, Editor in Chief | May 12, 2023
HTM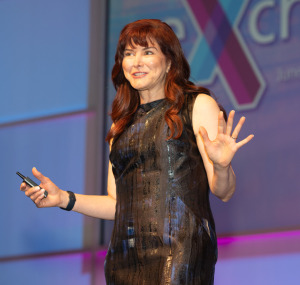 With the annual AAMI eXchange right around the corner, HealthCare Business News sat down with two of the organizations leaders to find out what to expect at the meeting, and what's happening with HTM more broadly.

Pamela Arora, the president & CEO of AAMI, previously served on the AAMI Board of Directors for five years and as C-suite level leadership for healthcare systems for 20. Danielle McGeary, PMP, CHTM, vice president of HTM at AAMI, is a former biomedical and clinical engineer who has served in her current role since 2018.

HCB News: Can you share some of the key initiatives AAMI will be focusing on over the next year?
Pamela Arora: We recently renewed our focus on artificial intelligence and machine learning in medical devices. It's no secret that AI is going to change the healthcare space but it's hard to predict what that might look like. The best action you can take is to get informed. To that end, AAMI is publishing a new series of in-depth reports, Medical Device Safety in Focus, and the first of that series is focused exclusively on preparing our community to make important decisions about trusting AI outputs in the workplace. What I find most exciting about that project is that we have contributors from all over the world—key leadership from AMA, ECRI, and the BSI, for example—working alongside hospital staff or engineers who are providing a more boots-on-the-ground perspective.

We're also publishing a new Technical Information Report that will help guide the risk-management of AI-driven devices. That document's predecessor, a special consensus report on the same subject, was recognized by the U.S. FDA just last year, so sharing more in-depth guidance was the logical next step. Our colleagues with the British Standards Institute will be co-publishing this document as a British Standard, which is an important first step towards reaching a global consensus about this disruptive and promising technology.

We also continue to leverage proven technologies to better serve our members and stakeholders. For example, we've announced a partnership with Ambifi to provide hands-free, support for complex procedures. This platform uses ambient intelligence (not exactly AI) on your mobile device for helpful real-time guidance. AAMI is working directly with medical device manufacturers, healthcare delivery organizations, and independent service organizations and educators to develop custom solutions for utilizing this exciting platform. It's something to look forward to!

You Must Be Logged In To Post A Comment
Registration is Free and Easy.
Enjoy the benefits of The World's Leading New & Used Medical Equipment Marketplace.
Register Now!