One company's approach to advancing wearable defibrillators
by
Gus Iversen
, Editor in Chief | November 10, 2023
Cardiology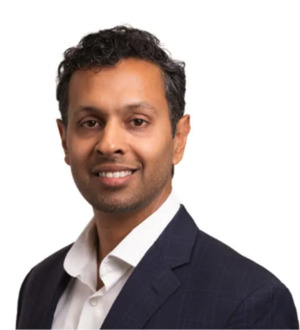 Dr. Zubin J. Eapen, MD, MHS, FACC, FAHA is chief medical officer at Element Science, where he leads clinical trial and commercialization efforts for the company. Previously, Eapen served as corporate vice president of Anthem and chief medical officer of its subsidiaries CareMore Health and HealthCore. He is an adjunct associate professor of medicine at Duke University and serves on the board of visitors for Duke University School of Medicine, and is also the editor for the 14th edition of Hurst's the Heart, the second most widely circulated cardiovascular textbook in the world.

HealthCare Business News spoke to Eapen about the significant opportunity he saw to improve the utility and the effectiveness of wearable cardioverter defibrillators to prevent sudden cardiac death.

HCB News: Please tell us about the limitations of the existing devices and why yours is surmounting those limitations.
Dr. Zubin J. Eapen: The existing wearable cardioverter defibrillators (WCDs) are removable vests and have several limitations. Traditional WCDs, which have been largely unchanged for decades, were not designed with the patient experience in mind. They are cumbersome, heavy and do not integrate well into the patient's daily life. For instance, patients have to remove them frequently to charge the battery, clean the vest, and shower. Further, the vest is tight in order to ensure electrode contact, and that creates a feeling of being constrained. In combination with these discomforts and inconveniences, the high false alarm rate further makes the devices hard to live with. They are constant reminders to patients of their disease, which is emotionally taxing. Every time the patient takes the device off is an opportunity to not put it back on. Wear-time compliance is a significant issue and leaves patients unprotected. Our device overcomes these limitations by being wearable, comfortable, and suitable for 24/7 use, including during showers. Additionally, the machine learning algorithm minimizes false alarms, making it a more user-friendly and effective solution.

HCB News: What were the key factors that led you to innovate and develop a new form factor for a wearable defibrillator?
ZE: The idea for a new form factor emerged from the need to create a device that would be both wearable and compatible with activities of daily living. The existing wearable defibrillators were not designed to seamlessly integrate into a patient's life; the consequences of noncompliance are significant and include avoidable arrhythmic death. As a cardiologist, I could see the clear need for a more wearable solution. As an innovator in wearable devices for cardiovascular disease, I could see that trends in miniaturization, machine learning, and on-body wearables could be used to make a more patient-friendly solution.

You Must Be Logged In To Post A Comment
Registration is Free and Easy.
Enjoy the benefits of The World's Leading New & Used Medical Equipment Marketplace.
Register Now!