Medical Acoustics to Report Results of Lung Flute TB Study
by
Lynn Shapiro
, Writer | October 06, 2008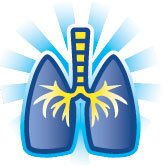 BUFFALO, NY - Medical Acoustics LLC, a commercial-stage medical device company which employs acoustic technologies for diagnostic and therapeutic medical applications, has announced that the tuberculosis (TB) study of its innovative and easy-to-use pulmonary device, the Lung Flute, conducted by Dr. Akira Fujita, and Dr. Kengo Murata at Tokyo Metropolitan Fuchu Hospital, Tokyo, Japan, has been accepted for a presentation at the European Respiratory Society's Annual Congress on October 6th 2008, in Berlin, Germany. The results of the study, entitled "A Novel Method for Sputum Induction by the Lung Flute in Patients Suspected of Pulmonary Tuberculosis" were previously presented at the APSR Congress in Australia in December 2007 and at the Japanese Respiratory Society Conference in Kyoto, Japan in June 2008.

The objective of the study was to evaluate the usefulness of the Lung Flute for sputum sampling in patients suspected of pulmonary TB in a preliminary trial. The study found that the Lung Flute is non-invasive and it provides a rapid and effective method of sputum induction in patients suspected of pulmonary TB.

Terence Cryan, President of Medical Acoustics, commented, "The ERS Congress is Europe's largest gathering of respiratory medicine scientists and provides an excellent platform to further advance acceptance of our highly-effective Lung Flute within the European Union, where it is registered for sale as a Class 1 medical device. The study's conclusion that the Lung Flute is a viable alternative to induction by hypertonic saline is consistent with the results of past studies and strengthens our efforts to achieve diagnostic clearance in Japan."

About The Lung Flute
The Lung Flute is a small, flute-shaped plastic device that can assist in the harvesting of sputum for diagnostic purposes. It generates a specific low frequency sound when the user blows into it and the resulting sound waves vibrate the airways and lung secretions, causing the deep lung secretions to thin and be expelled.

About Medical Acoustics LLC

Medical Acoustics' mission is to design and develop devices employing acoustic technologies for diagnostic and therapeutic medical applications. It is a privately held, commercial-stage medical device company located in Buffalo, New York, that has been built on ten years of research and development in the science of applied acoustics.

The Company's first product, the patented and FDA-cleared Lung Flute, is a revolutionary medical device which is expected to play a significant role in drug development for asthma, chronic bronchitis, community-acquired pneumonia, lung cancer and tuberculosis. More information on the Company and the Lung Flute® can be found at www.medicalacoustics.com.