Howard Sandler, M.D. Named Chair of Radiation Oncology at Cedars-Sinai
by
Lynn Shapiro
, Writer | December 26, 2008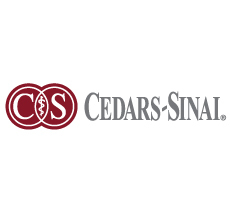 Renowned radiation oncologist Howard Sandler, M.D., has been named chair of Radiation Oncology at the Samuel Oschin Comprehensive Cancer Institute at Cedars-Sinai Medical Center.

Sandler most recently served as associate chair and Newman Family Professor of Radiation Oncology, as well as professor of urology, at the University of Michigan Medical School, where he had been a faculty member since 1989.

"Dr. Sandler will be instrumental in continuing Cedars-Sinai's efforts in groundbreaking research," said Steven Piantadosi, M.D., Ph.D., director of the Samuel Oschin Comprehensive Cancer Institute at Cedars-Sinai. "As a scientist and clinician, he will be a valuable asset to our commitment to providing innovative treatment using the newest technology and practices."

Sandler has a strong background in clinical research, having received 15 grants from the National Institutes of Health and other agencies to study prostate and genitourinary tumors, as well as other areas of radiation oncology.

He currently serves as principal investigator for an ongoing national Radiation Therapy Oncology Group study examining radiotherapy and chemotherapy for prostate cancer. He also recently led a clinical trial grant funded by the National Institutes of Health to investigate novel radiation targeting strategies for prostate cancer.

Sandler said he was drawn to Cedars-Sinai's commitment to clinical research. He plans to focus efforts on developing a model for clinical research to help expand options for patients who require radiotherapy services.

"We know that research fuels improvement in cancer care results. I am hoping to work toward shortening the time it takes for an innovative clinical idea to be tested and brought into widespread use, as patients are well served when better therapies are developed and available to them," Sandler said.

He has written more than 170 articles on prostate cancer and radiation therapy for peer-reviewed publications, as well as co-authored 12 book chapters and the books "Brain Tumors" and "Urological Oncology."

He has served on the boards of directors of several radiotherapy centers jointly created by the University of Michigan and local hospitals across the lower peninsula of Michigan.

He earned his degree in medicine at the University of Connecticut, where he also received an M.S. in physics. He was trained in radiation oncology at the University of Pennsylvania.