Analogic Corporation Reduces Workforce by Six Percent
by
Joan Trombetti
, Writer | August 07, 2009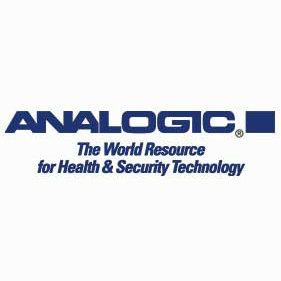 DOTmed has learned that Analogic Corporation, provider of medical imaging and aviation security technology has reduced its workforce by six percent worldwide. The company has also closed a portion of its Canton, MA facility.

The announcement by Analogic will affect 85 employees and result in a $2.1 million charge for severance pay and related costs. The Company vacated approximately half of its Copley Controls facility in Canton, moving certain operations to its Peabody facility. Accordingly, the Company will record a charge of $1.0 million, which represents the ongoing lease payments for the vacated portion over the remainder of the lease term, which ends in 2011.

While a difficult transition, the company indicates that the cuts will result in annual savings of roughly $5 million, a portion of which will fund strategic growth initiatives.

"We recognize that workforce reductions are difficult for everyone", commented Jim Green, president and CEO. "However, we have a commitment to improve our overall operational effectiveness and fund the ongoing investments needed to position Analogic for future growth. While market conditions over the past few quarters have been difficult, we remain optimistic as the market appears to be stabilizing."

This past June, Green announced that Michael L. Levitz was scheduled to join Analogic as vice president, chief financial officer, and treasurer, effective July 6, 2009.

About Analogic

Analogic Corporation is a growth oriented high-technology signal and image processing company, providing products and services to original equipment manufacturers (OEMs) and end users in growing medical diagnostics and security markets worldwide. The Company is recognized worldwide for advancing the state of the art in automatic explosives detection, computed tomography (CT), digital radiography (DR), ultrasound, magnetic resonance imaging (MRI), patient monitoring, and advanced signal processing. For more information, visit www.analogic.com.