Medtronic Combines Diverse Businesses Into Two Operating Units
by
Lynn Shapiro
, Writer | September 01, 2009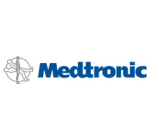 At a time when the company's various core businesses are growing impressively--due both to existing product lines and product launches--Medtronic announced a restructuring plan that will consolidate its multiple divisions into two operating units.

Medtronic said that Chris O'Connell, who was president of the company's diabetes business, was chosen to head up one newly combined unit, including: diabetes; spinal and biologics; neuromodulation; and surgical technologies. O'Connell has been named executive vice president and group president.

Meanwhile, Medtronic is looking outside the company for someone to run its second operating division, which combines its cardiac-rhythm disease management; cardiovascular; and physic-control businesses.

Chairman and CEO, Bill Hawkins, said in a statement, "This new structure enables us to capitalize on existing synergies across our businesses and further advances our goal of operating as ... an integrated company focused on chronic disease."

When the company announced fiscal first quarter earnings for the period ended July 31 last month, it reported that all its businesses were performing at top speed, despite the affects of a negative exchange rate.

Medtronic said that:
-Cardiac Rhythm Disease Management revenue of $1.337 billion climbed nearly 3 percent, or 7 percent, after adjusting for an unfavorable $53 million foreign exchange hit, due to the strengthening dollar. Revenue from implantable cardioverter defibrillators was $775 million, while pacing revenue was $536 million in the quarter. Outside the U.S., cardiac rhythm revenue grew 10 percent, driven by significant growth in Europe and China.
-Spinal revenue of $915 million climbed 7 percent, or 8 percent, after adjusting for an unfavorable $17 million foreign exchange rate. Sales of the company's core spinal products increased 11 percent and spinal revenue outside of the U.S. soared 24 percent.
-Cardiovascular revenue of $689 million jumped 9 percent, or 15 percent, after adjusting for an unfavorable $37 million currency translation impact. Growth in the cardiovascular business was driven by strong global performance in both the endovascular unit, where sales soared 41 percent; and structural heart disease product lines, where sales increased 16 percent. During the quarter, Medtronic launched the Endeavor drug-eluting stent in Japan, which helped coronary revenue to reach $353 million for the quarter.
-Neuromodulation sales rose 7 percent to $373 million, or 11 percent, after adjusting for an unfavorable $13 million currency translation impact.